Fifth grade students created ecosystems in Mrs. Perry's room for science class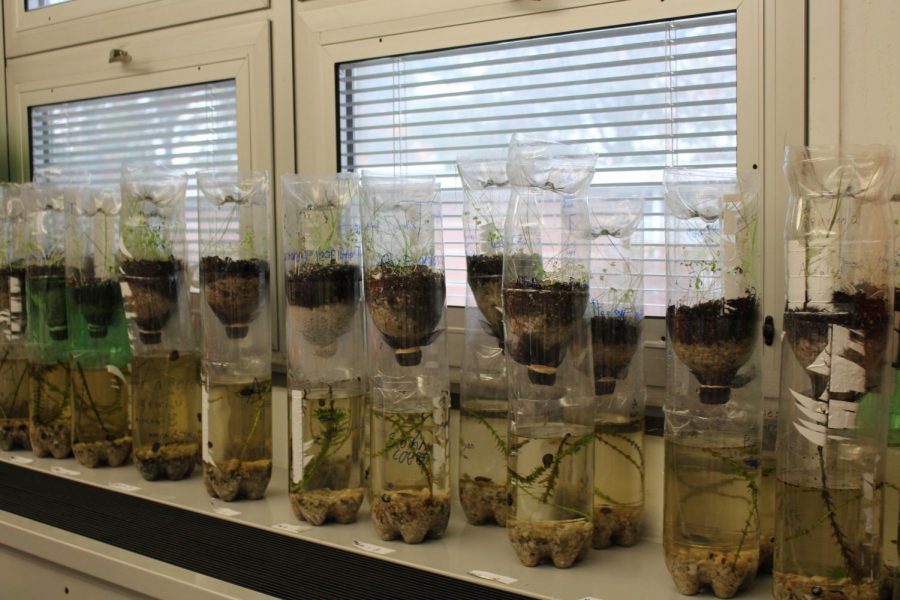 We have all heard of ecosystems. But, in the elementary, you sadly never got the feeling of satisfaction, knowing proudly what people are talking about, whenever they say "ecosystems". So thankfully, Mrs. Perry, a fifth-grade science teacher, decided to grab this opportunity. She gave fifth graders the chance to learn about ecosystems but in such a fun way.
"The ultimate goal is for kids to learn how all organisms are interrelated and depend on one another for survival." Perry states."I got the idea because it is one of the hands-on science units, and  it's recommended by the National Science Foundation."
The fifth graders are making terrariums and aquariums. They discovered that a terrarium is a place, kind of a smaller version of a greenhouse, that has plants, roots, seeds, and more, including soil, and sometimes gravel and rocks.
A few days later, Perry then announced that fifth grade was making an aquarium. The fifth graders knew exactly what an aquarium was. Or so they thought.
Some students thought that there would be no gravel, and in response, no plants. They just thought it would be fish and snails. Perry decided on these animals because they each play an important role in the ecosystem, and they're hardy enough to survive fifth graders.
"I don't believe fifth graders are responsible enough [to keep the ecosystems alive]," Mrs. Perry explains. "But hopefully having something to take care of will help." Right now, everything is growing and alive, and the goal is for everything to stay that way. Some fish are even giving birth, or about to be.
At the start, a lot of students believe that everything is perfect, like Hunter Thompson in fifth grade, but some students don't. But, some students just like the fish. But, whenever everything was finished, everybody honestly loved them. Now, all fifth graders know what the word, ecosystems, means, and every middle schooler, high schooler, and maybe some elementary schoolers can talk about ecosystems and environments without anybody being confused!
About the Contributor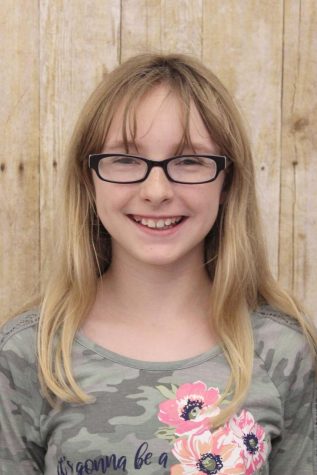 Katelyn Clawson, Writer
Hi, my name is Katelyn Clawson. I am in 5th grade, and this is my first year being on the Bulldog Barker staff, which I'm a writer. I'm looking forward...