Summer reading suggestions for middle school students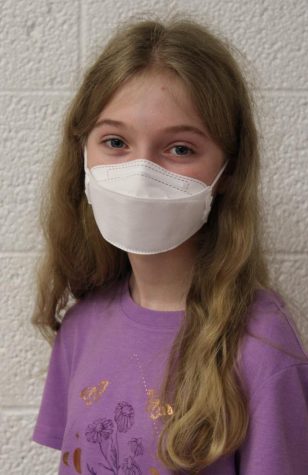 More stories from Elizabeth Mooney
Books are a wonderful source of imagination.  Many people don't like to read, but they might change their minds if they read one of these fictional works. Redwall:  In this twenty-two book series by Brian Jacques, the quests of Redwall Abbey's animal inhabitants are chronicled.  In these tales of good versus evil, warrior mice, hares and badgers battle rats, foxes and ferrets.  In the first book, called Redwall, a young warrior mouse, Matthias defends the abbey from a rat, Cluny the Scourge.  Written over twenty years, the popular books were turned into a television cartoon series in 1999. 
Harry Potter: Harry Potter is a wizarding world battle of good vs. evil. Filled with magical creatures, spells, and potions, these books are action-packed and funny. The first book, The Sorcerer's Stone, (which was first called The Philosopher's Stone) is about a boy who lives with his rude, non-magical aunt and uncle who hate him. When Harry gets his first letter from Hogwarts, a school of Witchcraft and Wizardry, his aunt and uncle don't want him to find out that he' s magical, so they burn the letter. Then more and more letters come. Will Harry find out that he's magical? Will he go to Hogwarts? Read the books and find out! The author is J.K Rowling.
The Penderwicks: The Penderwicks is a five-book series about a family of four girls, Rosalind, Skye, Jane, and Batty, growing up with their father and their dog.  Author Jeanne Birdsall is as funny and enjoyable in the series conclusion as she is in the first book.  In the first book, called "The Penderwicks," the young family goes to spend the summer at Arundel Hall, owned by a rude lady named Mrs.Tifton. Her son, Jeffrey, ends up becoming the Penderwicks' friend, and with him, they get into a lot of trouble.  In the last book, called The Penderwicks at Last, the girls have grown up.  Rosalind and Skye have a double wedding.  In between, the family goes on many exciting adventures as they grow up together.
Sign of the Beaver: Sign of the Beaver is about a boy in the pioneer time who has to survive in his house in the forest by himself while his dad is away. During that time, he meets a Native American boy who teaches him to live in the forest without a gun to hunt for food. The author's name is Elizabeth Speare.
I hope one of these books interests you! If not, maybe something at your local library or bookstore will.