Former teacher's dog traced back to puppy mills in Indiana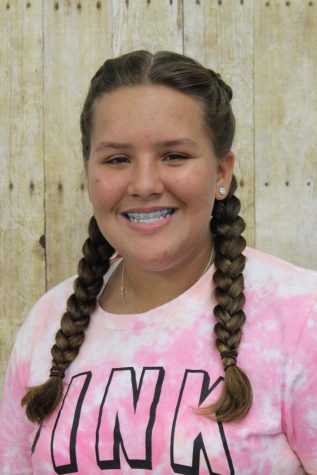 More stories from Alexa Davis
Mrs. Cindy Zeigler, former sixth grade ELA and social studies teacher, adopted her dog, Jackson, from the Petland store in Robinson, PA. Zeigler wanted a little companion to keep her company in between her surgeries. After previously owning a Jack Russell Terrier from Petland, she decided she would adopt another from the same location. Jackson is a happy and healthy pup now, but he came from a bit of a rough past. 
Jackson had a very bad case of pneumonia when Zeigler bought him in October 2019. There was so much fluid in Jackson's lungs that his heart was not visible through X-rays. Fortunately, Zeigler got to him just in time because Jackson would have died if he hadn't gotten proper care for his illness. Zeigler put a lot of time and money into making sure Jackson recovered from pneumonia. Zeigler could tell that Jackson was not receiving proper care at Petland. He was so weak and tired that all he wanted to do was sleep. Jackson was so exhausted that a bigger dog was dragging him around by the leg while he was in the kennel. After falling in love with the little puppy, Zeigler decided to adopt Jackson and bring him home.
Zeigler became very curious as to why and how Jackson became sick. With the help of KDKA News and reporter Andy Sheehan, Zeigler set out to find where Jackson came from and how he was bred. After researching and tracking down his lineage, Jackson was traced back to a puppy mill in Indiana. Puppy mills are large scale breeding facilities for dogs. The mills do not focus on the dogs' health, they just try to make a sales profit from the puppies. Often times, the puppies will be sick or have bad health. Jackson was just one of the many cases of unhealthy dogs in puppy mills.
According to The Puppy Mill Project, a non-profit organization that works to end puppy mill cruelty, about two million puppies are bred from puppy mills each year. Also, there are around 1.2 million dogs who are euthanized, or put down, in shelters each year. Puppy mills just breed more dogs than the wanted amount. This leaves all of the unwanted puppies to grow up and live their lives in shelters or, even worse, be euthanized. 
Not only are a lot of dogs in shelters from puppy mills, but most dogs in pet stores are from puppy mills, too. Reliable dog breeders usually want to meet the people who are adopting their dogs and they like to know the dogs will be going to a good home. Many breeders that sell dogs to pet stores have been caught with violations of the federal Animal Welfare Act. The Animal Welfare Act protects the animals and makes sure they are treated right. The law deals with animals while they are used for testing, transported, or sold. The Humane Society of the United States said most pet stores that sell dogs do not include a very descriptive report of where the dogs were bred and their origins. Most likely, this is because the dogs are from unreliable breeders or puppy mills.
Jackson was one example of a dog from a puppy mill that got sold into a pet store. Zeigler had a hard time finding Jackson's paperwork and Petland claimed he had a completely clean health record. She stated that Petland does not show where they get the dogs from, so they had to do some extra searching to uncover these facts. Zeigler said she saw some Amish feet in the puppies' sale pictures but never thought anything of it. Often times, it is the Amish who are in charge of these mills. The dogs are like crops to the owners and puppy mills are how they make their living. The puppy mill "brokers" are the ones who sell the dogs from the mills to the pet stores. 
A major problem with puppy mills is they are completely legal. If the mill contains 2,000 puppies it is perfectly fine, according to the laws. The only regulation is that the dogs need to be in a cage that is six inches tall, six inches wide, and six inches long. This makes passing inspections pretty easy for puppy mills.