Students finally return to school in person after eight months at home
Coronavirus has changed many things for many people this year, including school. Some schools are open and some are closed. No matter what they are doing though, everyone has made some major changes to their daily lives, including teachers. But how do classrooms look during these tough times? Is learning in them going to be any different than it was before?
The classrooms look much different than they did in previous years. Each student has their little space in the classroom. There are not going to be any more tables of four or two, or however many desks teachers had put together. There are now just desks of one. It's not like the cafeteria where you are able to take off your mask. 
In the classrooms students will have to keep our masks on. Doing that may be a little hard, since most people would prefer not to wear a mask, but it is part of the safety guidelines that will keep us all safe during this time. 
The district and its staff have made many changes and accommodations this year to try and make this school year as safe as possible. Some of the changes include all desks being three feet apart, and students cannot get out of their seats, take off their masks, or share any items including pencils. Water fountains are also shut down but the district purchased a second water bottle refill station in addition to the one in the main lobby. 
Another major change is that the district spent $40,000 on plexiglass for the cafeteria. During lunch only one grade is allowed to eat at a time which changes the schedule to four different lunches, with eighth grade eating as early as 10:30 a.m. The students have no scheduled masks breaks except for lunch but teachers are trying their best to make students more comfortable. 
"Everything's going great so far. I like seeing my friends again, but I don't like the plexiglass," said Lyric Welling, a seventh grader.
Mr. Ryan Smith, middle school principal, said that his main concerns are for the safety of the staff and students. Smith was very proud of how the elementary school test run went and was very excited to have students back into the building. 
Some of the students' main concerns are for the masks and our schedule not having a mask break. 
"Wearing masks during gym and all day is really hot and we need a break," said Adam Rhoades, eighth grader. 
"It's going good, but it's also different. I don't like wearing the masks. I like that I still got to sit by my friends at lunch," said Mia Shegog, a seventh grader.
Another big concern of students is keeping their Chromebooks charged and ready for the next day.
 "Chromebooks are an easy thing to forget but we can't do any work without them," said Camden Bruce, fellow eighth grader.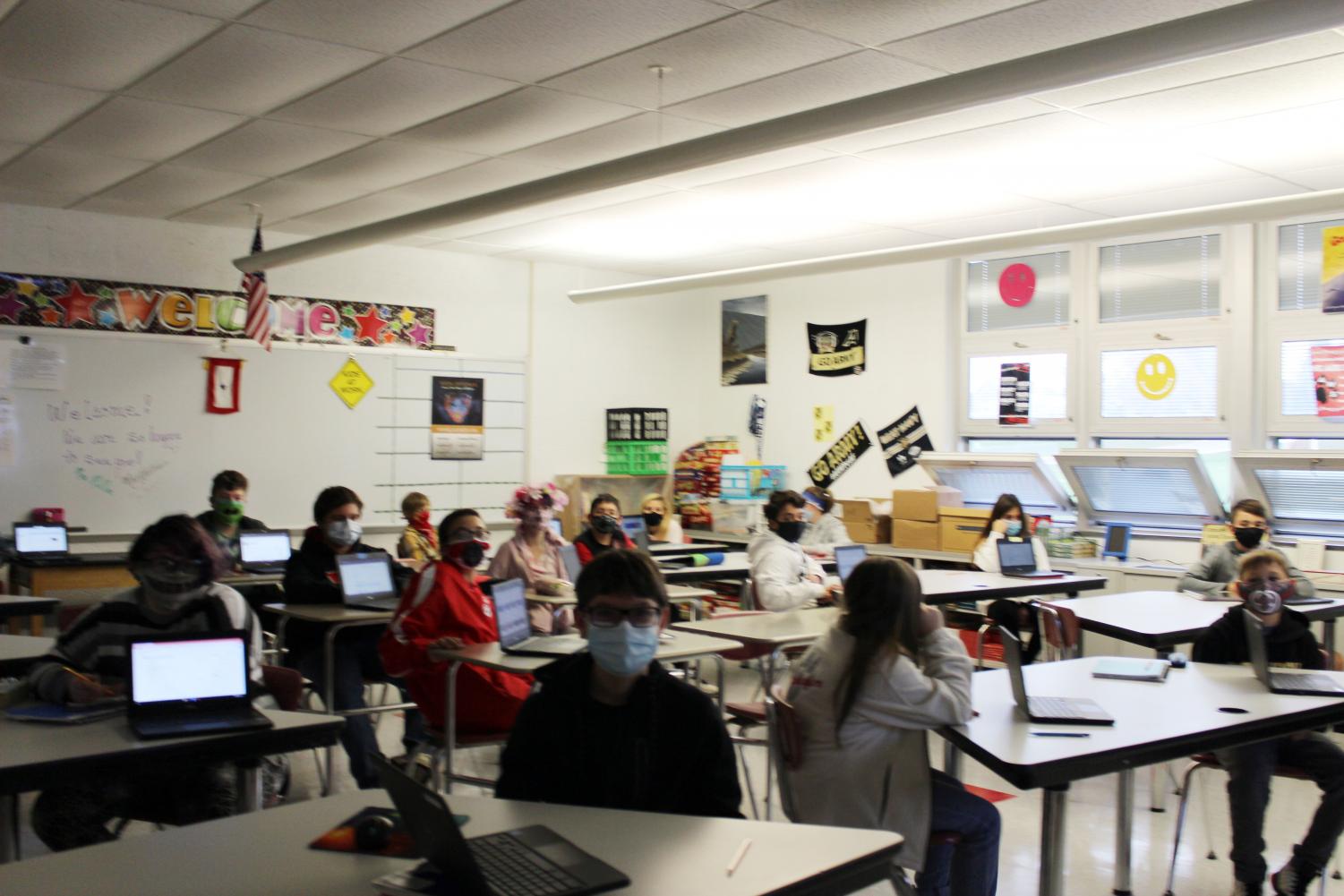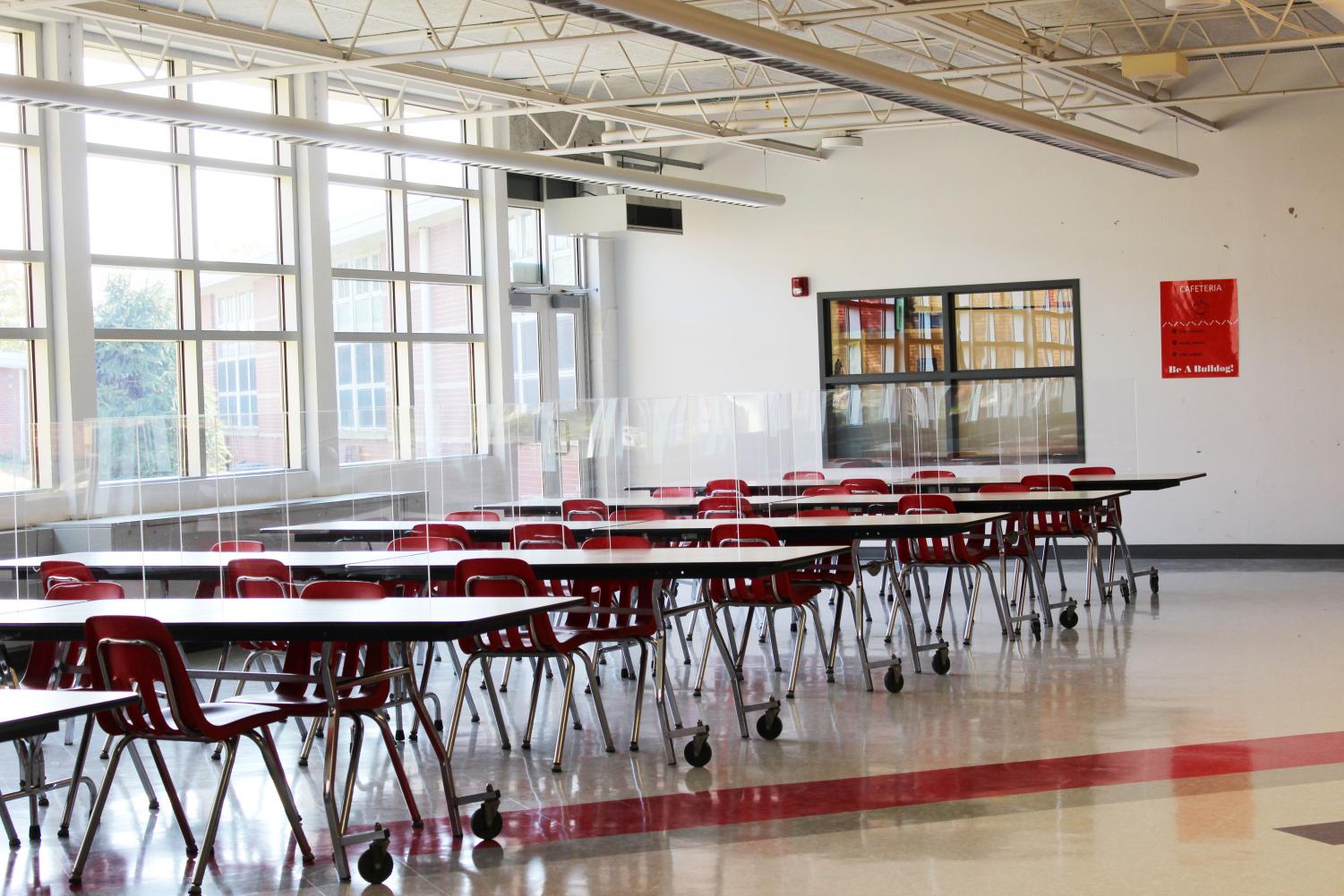 "It was definitely weird wearing masks and social distancing.I like seeing my friends. I don't like how at lunch we have cubicles and can barely hear people," said Mackenzie Mohrbacher, a seventh grader.
"Everything went better than expected, and smoother. I did not like the mask, but I liked seeing my friends," said Brianne Casto, a seventh grader.