Fourth Annual Freedom Science Conference Online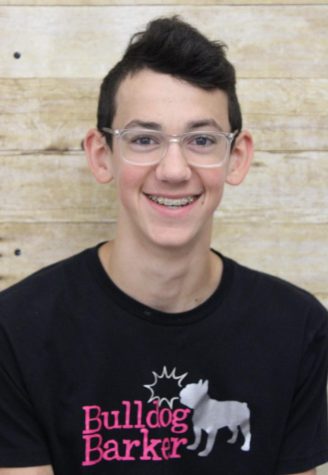 More stories from Bryson Deal
On Thursday, May 7,  Freedom Area School District held its fourth annual Science Conference. The Conference is a great time to let kids show off their scientific talents. Kids from as young as fourth grade all the way up to grown adult alumni create projects. You can create any project from any subject as long as the answer can't be found on Google. Students work on their projects for the majority of the year. The participants conduct experiments and create a slideshow to present on what they found. 
This year's conference was different. All the presentations were pre-recorded. Some teachers decided to make watching some of the presentations mandatory,along with a graded evaluation. Once again the conference was run by Dr. Brian Wargo, high school physics teacher,  and Ms. Jeanine Ging, sixth grade science teacher. 
"The purpose of the science conference is to celebrate the work of young people engaging in authentic scientific practice. The norm in education is to teach facts, memorize equations, and re-create exercises that verify what is already known. The science conference is for original research where the answers are not readily available. Every long-term project is a struggle and the conference brings together everyone who has labored to create something new," said Wargo. 
The two middle schoolers that completed projects were Alexa Davis, eighth grader, and Bryson Deal, sixth grader. 
"I have done two science conference projects before. It has taught me efficient ways to conduct experiments, how to make charts and graphs, and it has also trained me to be a good public speaker," stated Davis.
There were 53 projects completed and displayed on the conference website: https://www.sciconhs.org. The conference is a great thing to participate in and I hope that many more people create projects next year.