Why Do We Skip Thanksgiving?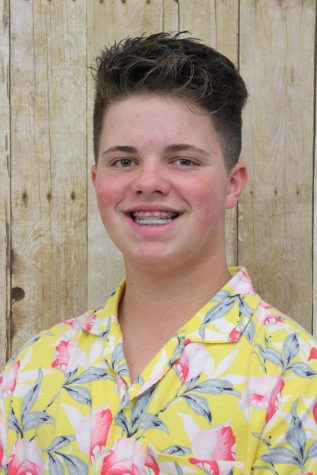 More stories from Logan Bickerstaff
What is the point of Thanksgiving if we are just going to skip it for Christmas? There are multiple reasons why Thanksgiving gets skipped. For one, Thanksgiving doesn't have any fun songs or carols. Halloween has songs like "The Night Before Halloween" and Christmas has songs like "The Night Before Christmas" and "Dashing Through The Snow". Thanksgiving also does not have movies or YouTube series that people enjoy watching. People also do not like the idea of giving, not taking.  Giving costs money, and you may not even know if the person will like the gift. 
"People don't like Thanksgiving because they don't get presents," says Benjamin Shipman, eighth-grader.
 Christmas has a lot more things that kids like, for example, presents. It is a recurring object that children want year-round. So when it's Christmas kids get what they want and what makes them happy. At Thanksgiving, there are no presents and people don't get what they want. 
Everybody loves music, so when Thanksgiving has no music people skip it. Christmas has music so people enjoy driving down the street jamming out to their favorite Christmas song. Thanksgiving food is also projected as boring or plain to the average American. San Antonio News says that 20% of all Americans pretend to enjoy Thanksgiving and everything about it when most people really dislike it. 
"Decorating your house early extends those magical childhood emotions from times gone by, which can only serve as a constant reminder causing positive psychological changes that affect your mood." This website, www.marthastewart.com, gives a really good point about the fact that Christmas is sort of like a therapy session for people who have a lot going on in there life. It makes them happier and makes them think about the great times they had in the past, so they want it to come earlier. 
So, do you skip Thanksgiving? Now you know the reason that many other Americans do and why Christmas is coming earlier and earlier each year.