Eighth-grade girl's soccer team meets with kindergarten classes
On Monday, Oct. 7, the eighth-grade girls' soccer team visited the kindergarten classes to read to the students. The girls read ¨Froggy Plays Soccer ̈ and taught the younger students how to dribble a soccer ball. 
Eight graders Madison Meyer and Morgan Keller were part of this group. Both of them said that some kids were unruly, but overall, they were well behaved and kind.  
"They were excited to see us," said Madison Meyer.
This was the third year of bringing the girls' soccer team down to the elementary, and it doesn't seem like they plan on stopping it anytime soon. The players have a great time with the kindergarteners, as they get very excited to interact with the big kids. This year there were two girls in each room, so this took some stress off of the girls to entertain a whole class of small kids. 
Ms. Tokar, kindergarten teacher, says she hopes to continue bringing the eighth graders down to see the younger kids. Hopefully the girls next year will enjoy the younger kids just as much as the girls this year.
About the Contributor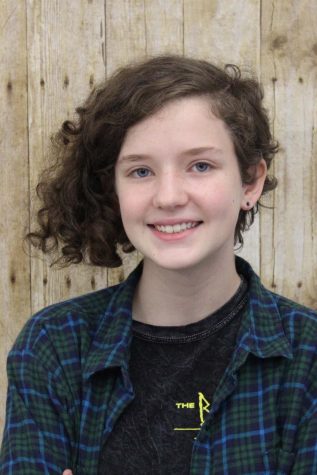 Pogue Regan, Copy Editor
Hello, my name is Pogue Regan. I am in eighth grade and this is my fourth year as part of the Bulldog Barker staff. I am the News Editor for the Bulldog...