Sixth grade learns about beekeeping from Honey so Good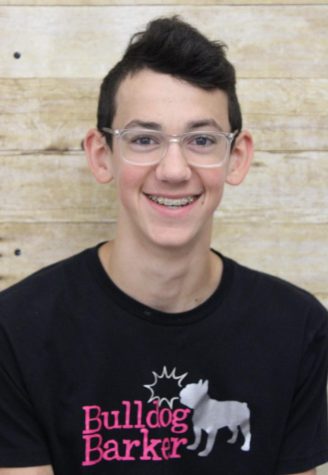 More stories from Bryson Deal
On Oct. 11, Mr. Christian Shaffer and Pastor Nathaneil Christman, representatives from Oak Grove Lutheran Church, came to teach the sixth grade class about beekeeping. Oak Grove Lutheran Church in New Sewickley Township has a community garden where they store the bees. There are also some bees located at the six sites at Honey so Good. Honey so Good is a company run by Shaffer and his wife. Pastor Christman from Oak Grove Church also helps out at Honey so Good. 
"I'm a volunteer at the company but it kind of turned into a mission," said Christman.
 Ms.Ging, the sixth-grade science teacher taught her class about pollinating plants and thought it was a good idea to bring in the bees.
"I wanted the kids to learn about pollination and how important bees are to our survival since they pollinate the plants that make our food," stated Ging.
Pastor Christman has two kids and they are both into beekeeping as well. Zachary, the oldest, was at the presentation too, and he seemed to be really knowledgeable.
"I was interested at first and I wanted to help my dad, but then I learned what they were really doing and I just loved it from then on!" exclaimed Zachary.
The church decided to house some of the bees because they have a large community garden and they needed the bees to pollinate it.
"We have a big community garden and we needed the bees to help our flowers, and now, in my opinion, they are actually more important than the flowers. It's kind of like a part-time job!" said Christman.
Beekeeping is a good way to help everyone out and it's even pretty fun.