Online shopping or in store shopping
Staff Editorial
November 29, 2018
Filed under Editorial
Hang on for a minute...we're trying to find some more stories you might like.
Christmas is just around the corner and many people debate if they should still go shopping in stores, even if online shopping is a lot more convenient than going to a store physically. Shopping online is going to be bigger than ever this year. Most stores will offer the same deals online and in stores, along with additional stores having better online deals than prices in the shops themselves.
Before you decide how you want to shop, you have to know why stores have online shopping websites. It all started on July 5, 1994, when Amazon, the leading online shopping website, was founded and started online shopping. Online shopping was not a big hit until 2010 when more businesses started to have online shopping. Currently Amazon has over 100 million Prime members and earned over 178 billion dollars in 2017. Prime members are people who pay for free shipping and get special deals as well. Now you see commercials everywhere talking about the stores' online websites.
Online shopping has been very successful this year as well. Amazon sold over 180 million items during Black Friday weekend and many other stores did very well with online shopping, too. There have been better deals and stores selling out of items on the first day of Black Friday lately, more so than past years. So now it is up to you to make the decision… will you be shopping online or in stores?
About the Photographer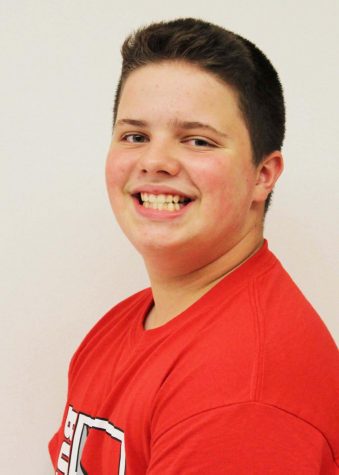 Logan Bickerstaff, Social Media Editor
Hello, my name is Logan Bickerstaff. I am in seventh grade, I have been on the Bulldog Barker staff for three years. I am the Social Media editor. I enjoy...