Seventh and eighth grade learn STEM with Fab Lab
FMS awarded free visit by Carnegie Science Center's Mobile Fab Lab
Seventh and eighth grade had the chance to experience the Fab Lab, which deals with STEM (Science, Technology, Engineering, Math). Fab Lab stands for Fabrication Laboratory. The fabrication laboratory is a mobile makerspace which includes equipment for 3D Printing, Laser Cutting, Virtual Reality, and more. According to  the Carnegie Science Center's website, "A Fab Lab is a digital fabrication laboratory for innovation and invention. It's a workshop for learning and innovation: a place to play, create, learn, mentor, invent. Fab Lab Carnegie Science Center is part of a global network of more than 500 Fab Labs. Fab Lab welcomes people at all levels of experience."
The challenge that the students participated in was the Earthquake Building Challenge. The challenge required the students to design and create a tower to withstand an earthquake, design a tower over 12 in. tall, and design a 12 in. tower that could support a certain amount of weight in an earthquake. The students' buildings were tested using an earthquake table which simulated the motion of the tectonic plates crashing into one another during an earthquake.  There was also a 3D printer that was printing throughout the day.
Eighth grade students Alexis Mulroy and David Denkovich both thought the Fab Lab was fun and interesting. Mrs. Miller, the gifted coordinator, set the Fab Lab up for the students.  Mr. Heisler, eighth grade science teacher, thought the Fab Lab was something fun and different and would present a new experience to the students. He also said that the Fab Lab teaches engineering which isn't really taught at our school, and he would definitely like to do it again in the future.
About the Contributor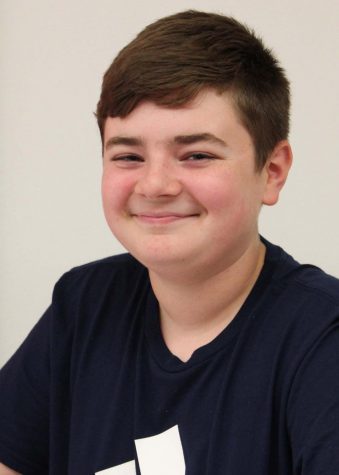 Jacob DiCenzo, Managing Editor
Hi, I'm Jacob DiCenzo. I am in eighth grade and I have been on the Bulldog Barker for three years. I am the Managing Editor for the Bulldog Barker, which...