Sixth grade celebrates annual Fall Fest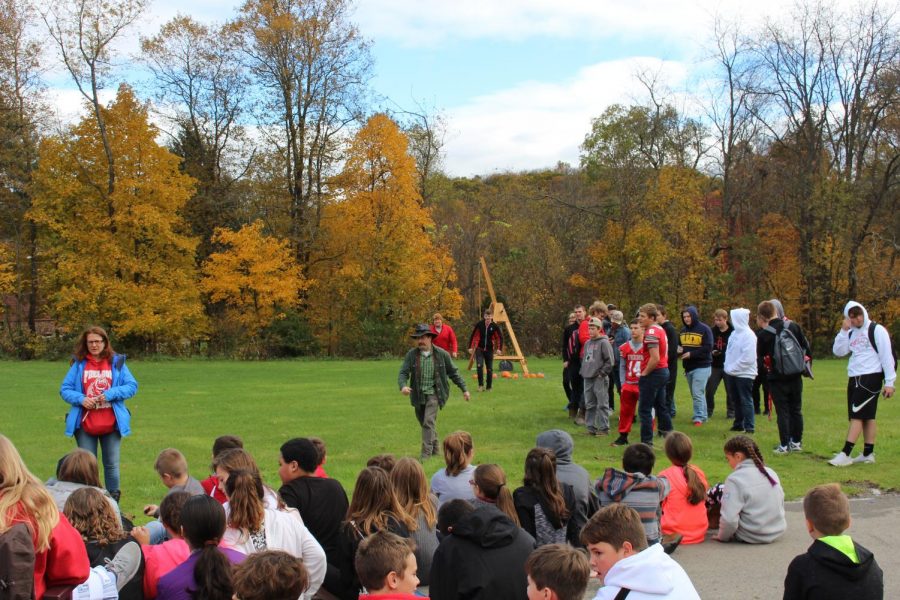 The sixth grade class celebrated their annual Fall Fest on Nov. 1 and 2. The groups filtered between four rooms with four different activities. In Ms. Ging's room they did as many jumping jacks as needed to burn 100 calories. After they worked out, students were given a piece of candy to show just how easy it is gain calories. In Mrs. Moore's room they built pumpkin vehicles with wood circle for tires and two steel beams going through the pumpkin. Mrs. Strati's room had a pumpkin carving competition, but everybody won and their pumpkins were put in the office entryway. The high school's Physics Club students set up miniature trebuchets for the students to learn how to work the trebuchets.
On Friday, Nov. 2, the students watched movies for the first half of the day. When the clock hit twelve, the students went up to the high school to participate in multiple activities. One of the activities was pumpkin racing. The races consisted of high school students raising a wooden plank so that the cars would race down. Whoever crossed the line first won. After the race students had to disassemble their cars. They also had a scarecrow relay contest, where they had to dress a scarecrow and the first team done won. Last but not least, the students watched the high schoolers launch two liter bottles and pumpkins with the trebuchet.
"Fall Fest was great, I wish I could come back every year." Dekota Roberts, sixth grader, said.
Ging was also very happy that weather cooperated, unlike last year when it rained. Ging declared that Fall Fest was a success after all of the students were dismissed to their buses.  
About the Contributor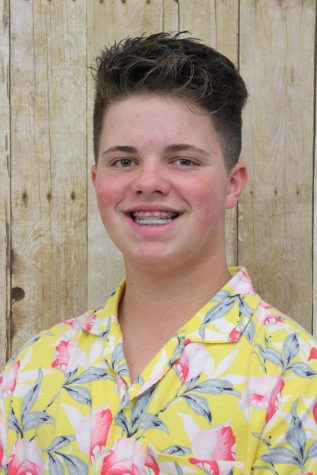 Logan Bickerstaff, Social Media Editor
English version

Hello, my name is Logan Bickerstaff, I am in eighth grade at Freedom Area Middle School. I participate in basketball, baseball, golf,...