USFL kicking off soon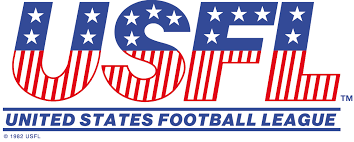 On April 16, the new football league called the United States Football League (USFL) will be starting. Many people don't know about this new league being created, and it will be a very big change that will attract many National Football League (NFL) fans and college football fans as well. Mainly because this will give them year-round football.
The USFL is a professional American football league that is planned to launch in early April. This new league is meant to be a spring league, and will last ten weeks starting from April 16. Pittsburgh will have a new team for this league called the "Pittsburgh Maulers". Since there are eight teams in the USFL, the USFL will split them in two divisions, just like the NFL does with their league.
Many people are looking forward to the picking of new teams, the constant football, and some new players that did not quite make the cut for the NFL. Which is the main point of this league, to bring in more fans, give year round football, and to have more people that can play the sport for a living.
"I am just looking forward to more football, now there will be a spring season so I will be able to watch football year-round," Nick Metzger, seventh grader, said. 
Everyone is looking forward to the new football season, new teams, and more football games.