MATHCOUNTS coming to a close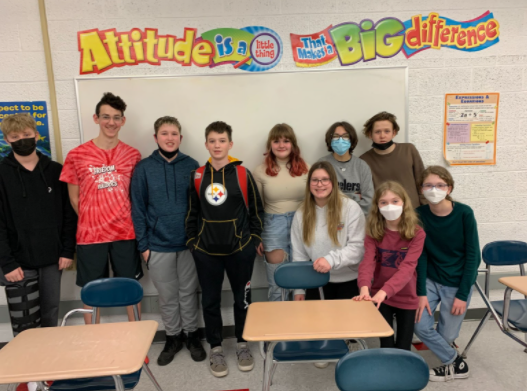 The MathCounts season is coming to an end, and the students who compete in the events are now done for the season. The MathCounts club is run by Mrs. Michelle McCanna, 8th grade math teacher, for the 6th, 7th and 8th grade students. Practices are after school on Wednesdays from 2:30 to 3:15 p.m. 
"[MathCounts] teaches students to strive to be academically motivated, and challenge themselves, and grow with their mathematics," McCanna said. The students and teachers work hard towards qualifying for states every year, which are held in Hershey, Pennsylvania. No students qualified for states this year, but seventh grader Audrey Mooney made it into the top ten. 
  "This year we had an online practice competition that we were able to compete in at any time," McCanna said. "This gave students who were absent that day, or not able to attend the competition, an opportunity to complete the round whenever they were comfortable with it. This allowed students to work around their own schedule." 
 "I never did the competition when they weren't online, but it was still fine," Mooney said. The students were still able to compete to qualify for states, and do all competitions. The team round was still held, but it was not scored. 
"I just like to work as a team with everyone," Mooney said. MATHCOUNTS helps students with teamwork and problem solving while having the opportunity to bounce their ideas off other students. Also, students in MATHCOUNTS are doing higher level math that can help with their academic career.