Elf on the Shelf returns this year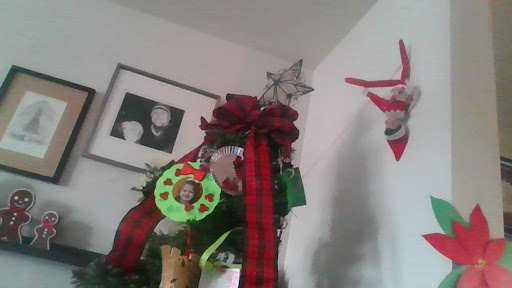 Every year a few days after Thanksgiving our favorite elves come back from their summer vacation. They can be clever or naughty or maybe even crazy. They sometimes bring treats, and they work very hard bringing letters back and forth. Their job is important because, if not, Santa wouldn't know if we were good or bad. In elementary we had CC (aka Candy Cane).
All elves sometimes have a little fun. 
"Once my elf wrote on my family's mirror with toothpaste," Anna Schomberg, fifth grade student, stated.
The middle school has an elf that comes each day in December. 
"The first 10 people that find him get a candy cane," Librarian Miss Heiman stated. "The last time he came his name was Pip. The students get the opportunity to suggest a name for the elf each year."
We all love pets, even elves! They have elf pets: one is a Saint Bernard, the second one is a reindeer, and the last one is an arctic fox. Elves are amazing, fun and magical living things to have in your house.