Black History Month has revived significance in 2021
February is Black History Month, a federally and nationally acknowledged time of year. This month allows people to recall the remarkable contributions Black Americans made in history and the challenges they faced along the way. 
The creation of Black History Month is heavily credited towards Carter G. Woodson. Woodson originally made Negro History Week on Feb. 7 in the year 1926, assigning it for the second week of February. The second week was chosen because it marks the birthdays of two men-Fredrick Douglass and President Abraham Lincoln- who immensely impacted Black Americans in history. Negro History Week eventually turned to Black History Month in 1976. 
This year, more people are beginning to recognize systemic racism and how it is still affecting Black Americans in 2021. Starting last year, people of all races, ethnicities, and nationalities assembled for the Black Lives Matter movement. The movement was originally to protest the killings of Breonna Taylor and George Floyd, but now it acknowledges all inequitable treatment towards Black Americans.
Every year, the month of February has a Black History Month theme, this year it being "The Black Family: Representation, Identity, and Diversity." The 2021 theme contemplates African Diaspora, which is a term known to describe the major dispersion of citizens from Africa during the Transatlantic Slave Trades, which took place between the 1500s and 1800s. The Diaspora affected millions of people from Western and Central Africa to various regions in the Caribbean and Americas. 
"This February, during Black History Month, I call on the American people to honor the history and achievements of Black Americans and to reflect on the centuries of struggle that have brought us to this time of reckoning, redemption, and hope." This statement from President Joe Biden highlights the importance of this month, especially during this time.
About the Writer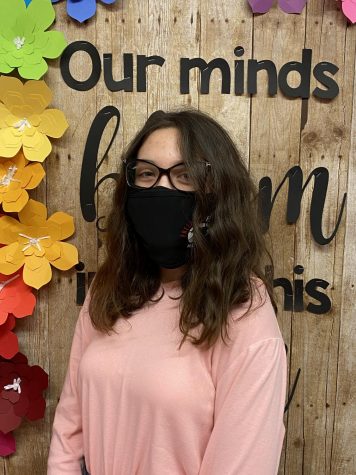 Calla Reynolds, Website Editor
Hello! My name is Calla Reynolds and I am in seventh grade. I play the Alto saxophone in the middle school band, participate in chorus, and, noticeably,...