Memorials constructed for three of middle school's greatest influences
The Freedom Area School District suffered great losses over the past year with three of the middle school staff and teachers passing away: Mr. Dave Matthews, middle school security officer, Mr. Richard Heisler, seventh grade science teacher, and Mr. Peter Kappas, eighth grade history teacher. The teachers and staff came together and donated money for three memorials, each specific to the staff member it was designed for.
For Heisler, a cement pad was put into the courtyard as a base for his telescope to be used as a learning experience for kids to learn about space and the stars which were his favorite things to teach, learn, and to talk about. Freedom staff also purchased a smaller version of the same telescope to give to Heisler's children so they can cherish the memories they had with him and make many more.
For Matthews, a park bench made of concrete is being built with a metal plaque built into the bench. As Mattthews was getting older in age; he liked to sit back and enjoy life. Now when students are spending time in the courtyard or in class they will have a place to sit and to remember Matthews.
Kappas will have his victory flag framed and hung in the school where both teachers and students will be able to see it and remember him. Kappas would hang up his victory flag before every Freedom sporting event. Kappas also tried to show his Bulldog pride by coming to as many Freedom sports games as possible.
About the Writer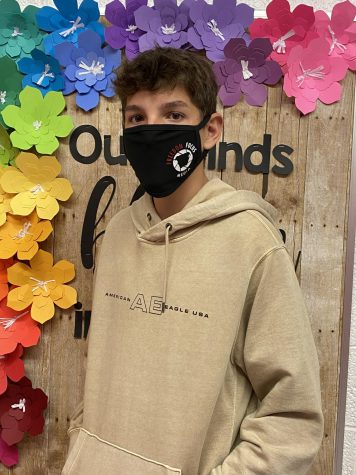 Christopher Denkovich, Editor in Chief
My name is Christopher Denkovich.  I am in eighth  grade and I am the Editor in Chief for the newspaper.  This year is my third year on the Bulldog...