Welcome Mr. Brandt
September 29, 2020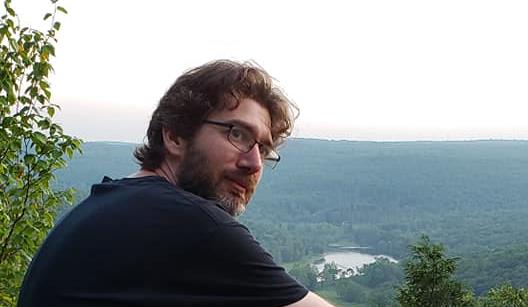 Submitted photo
Mr. Brandt is the new seventh grade science teacher.  He graduated from Slippery Rock University with a master's degree.  In his free time, he likes to go backpacking/hiking, kayaking, and going to hockey games.  His favorite teams are Pittsburgh Penguins, Los Angeles Kings, and Tampa Bay Lightning. He does not like the "thuggy" teams such as the  Washington Capitals and Boston Bruins.  
 In high school, Mr. Brandt decided to be a teacher. Having good teachers inspired him, but originally he had wanted to be a special education teacher.  He has been teaching math and science for nine years in middle school and loves sixth through eighth grade because the personalities of kids that age are great and he enjoys working with kids. 
  He has a dog named Emmet who is a "white fluffball." As a kid, he loved to dress up as Batman for Halloween, and his favorite Halloween candy is a kit-kat candy bar. Mr. Brandt's favorite holiday is Thanksgiving because he likes traditional Thanksgiving food. Welcome, Mr. Mathew Brandt!