Students switching Rec Time classes causes problems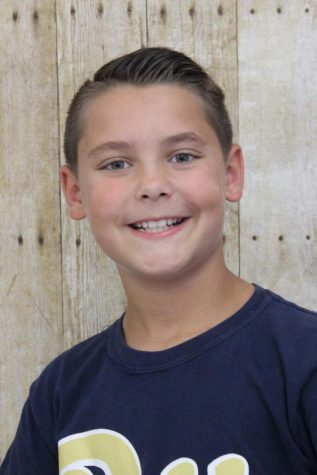 More stories from Lorenzo Guandolo
At the start of the second nine weeks, kids in fifth and sixth grade switched their fourth-period teacher, for a period known as Rec Time. Rec Time is a period where kids can get their extra work done, or have recess. In this period the things you can do can vary from class to class. One of the similarities is that when it is above thirty-five degrees Fahrenheit, the class has the option to go outside. This lowers the chances of getting work done during Rec Time fourth period, but you could just get that work done ninth period during academic support. But for example, in Ms. Heiman's class, kids have the option to play on computers or build with K'nex, where in Mr. Matsook's class, you can play gym games.
"We knew there would be some problems, but we are trying to solve them. But we cannot do anything about the kids who want to switch because we need to always know where they are," said 
Mr. Smith, middle school principal. "We looked at our previous schedule and wondered how we could improve. So we added the extra period to maximize productivity."
There is a lot of variety when it comes to stuff to do during Rec Time. This is why some kids wanted to switch their Rec Time teacher, either to be with their friends or to do something they don't have in their current Rec Time. This switching took place at the end of the second nine weeks when all the fifth and sixth graders choose who they want to switch to. However, a lot of kids switched their Rec Time teacher and ended up not liking who they chose, and wanted to switch back. This is a problem because some people have been wanting to switch back to a Rec Time with too many people in it already.
The teachers that have Rec Time are Ms. Heiman, Mr. Matsook, Mrs. Smithmyer, Mrs. Malarik and Mr. Gregg.  Mrs. Newman also teaches fifth and sixth grade chorus during this period.
"I like being able to get to know the students on another level, but with thirty kids in a room, it gets hard to get library stuff done," said Heiman, librarian and one of the Rec Time teachers. Heiman said that she thinks Rec Time is good because it allows kids to let off some steam, but when everyone is outside, kids get fired up and cause problems. 
This problem can happen inside too, mainly in Matsook's class. Kids are allowed to run and play gym games in Matsook's fourth period. Because of this, some kids who got randomly selected into this class (who do not like this type of energy) would like to switch. But, on the other hand, kids who got into other classes may have thought a class was one way but ended up not being how they thought. Which causes a cycle of kids who want to switch bigger and bigger.A solution to this problem could possibly be having an option to switch again at the end of this nine weeks. Let's just hope that this problem gets solved sooner or later.