Eight students chosen to go to chorus fest in April
Hang on for a minute...we're trying to find some more stories you might like.
On April 3 of this year, there will be a chorus fest for middle schoolers at Lakeview High School. Lakeview High School is about an hour and a half away from Freedom. Four students from fifth grade were chosen to attend the festival: Nicholas Metzger, Elizabeth Mooney, Audrey Mooney, and Katelyn Clawson. Four students from sixth grade are also going, Cooper Adams, Abigail Hunter, Anne Martin, and Malanna Chelak. 
"I chose these students because they are the strongest singers in this group," Mrs. Newman, chorus teacher,  explained. "But also because they have an impeccable character and will represent Freedom in the best possible way."
After the students were chosen and heard the news, the chorus students chosen got paperwork. There were four papers that needed to be signed and two different additional papers. They then got the music, which the songs are not decided yet. 
"Honestly, I feel excited and I feel a nervous excitement on what's going to happen, and I'm looking forward to it!" said Metzger. This is, unfortunately, all the information we have about the chorus fest, until April.
About the Writer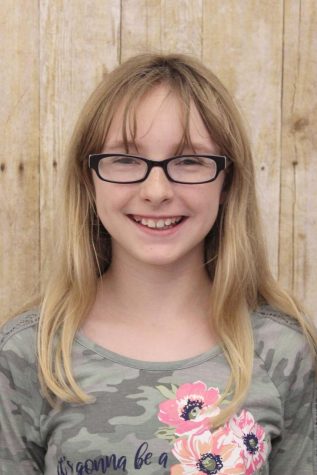 Katelyn Clawson, Writer
Hi, my name is Katelyn Clawson. I am in 5th grade, and this is my first year being on the Bulldog Barker staff, which I'm a writer. I'm looking forward...