FMS Parents' Steam Walk: Educational and fun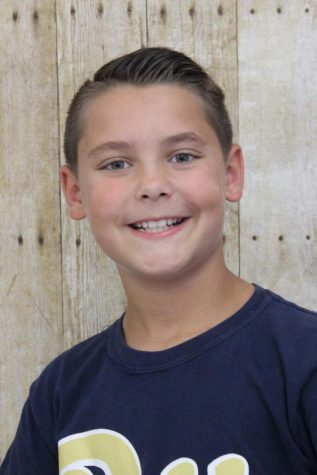 More stories from Lorenzo Guandolo
Freedom Area School District held on a STEAM Night on Jan. 22, from 6:30 p.m to 8 p.m. The STEAM Walk was a hands-on learning event held by the FMS Parents to teach kids about the scientific method and engineering.  The STEAM Walk happened in the auditorium and in the middle school cafeteria. STEAM stands for Science, Technology, Engineering, Arts, and Mathematics. STEAM used to be called STEM which included all of the same acronyms except for "Arts". 
The STEAM Night offered a lot of things to do and see and even had concessions. With the STEAM Night having 11 hands-on learning booths and one and a half hours to do all those things, there were plenty of fun things to do.
The STEAM night held multiple events during the time it was open, including the ability to win prizes by going to all the booths, and a Kahoot from 6:45-7:15 p.m. The STEAM Walk was a huge success, not only did it have crowds of people, there were tons of fun things to do and even a real Formula 1 car that was rolled into the school.
"I loved it, my favorite thing is how they got a racecar into the school," said Cameron Ruyz, fifth grader. 
The Kahoots were all questions about either science, technology, engineering, arts, or math. The questions were a good difficulty for the age group, and really fun. There were multiple winners, like *Vomit Noise* and Mega Wolfy. You could also play in teams with your friends, which was really cool.
"I think the STEAM Walk is amazing, it is a great way to learn about science while having fun," said William Verosky, fifth grader.
Many people and organizations helped make the STEAM Walk possible, including but not limited to Charles Brenckle, Bryson Deal, Trevor Denhup, and Mrs. Deal. 
"The cleaning was hard, also setting up stuff took a lot of time," said Brenckle.
 The FMS parents sponsored the STEAM Walk, but the Beaver County Educational Trust funded the grant for the event, which was really nice.
"There was always a STEM Night for elementary schoolers, that had good participation. So I thought, why not continue it into middle school." said Mrs. Elizabeth Deal, the head of the STEAM Walk.
The STEAM Walk also offered prizes for going to a lot of the booths. There were 17 prizes that students could win such as, a Fitbit, Dick's Gift Cards, Go-Cam, Polaroid Camera, and geo sets. The STEAM Walk was truly a fun and educational event, that should be repeated in the future.