Fifth grade advanced math class wraps gifts for teachers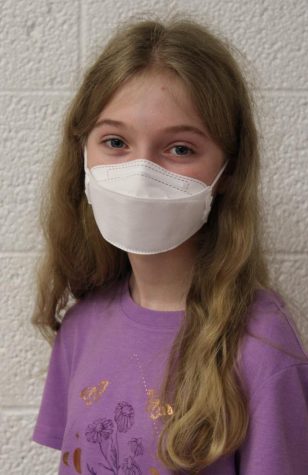 More stories from Elizabeth Mooney
Mrs. Clibbens, fifth and sixth grade math teacher, is holding a gift wrapping area in the library for the Advanced math class. It is held every other day, Monday, Wednesday, and Friday, up until Dec. 18. It's mainly for teachers to get their gifts wrapped for Christmas, but it is also for the kids to learn more about calculating the area of the wrapping paper. The goal of the project is to get 1 million square feet wrapped. 
"I like to do interactive projects that are based on real life," stated Clibbens."I feel that students will remember the concepts when they are applying math." 
In exchange for the presents the class is wrapping, the donation that the teachers pay goes to the Humane Society, where, after the gift wrapping is done, the Advanced math class gets to go read to the animals after the Humane Society shuts down. 
 "I donated  $25 for a check that goes to the Humane Society." states Mrs. Nicely, fifth and sixth grade ELA teacher. 
For the students in the class, there are multiple jobs, such as being a "taper," who gets tape for the others, the "Elf Runners," who get the teacher's gifts, and the "4 team wrappers," who wrap the gifts. So far, everyone seems to be having fun, and it seems to be running quite smoothly.
"I like doing this because it really makes you feel important, since you're doing something that raises money for the Humane Society, and I also like to do this because it's something you look forward to, not doing any school work,"  stated Trevor Denhup, 10, fifth grade student.