Freedom Area School district acknowledges their custodians on National Custodian Appreciation Day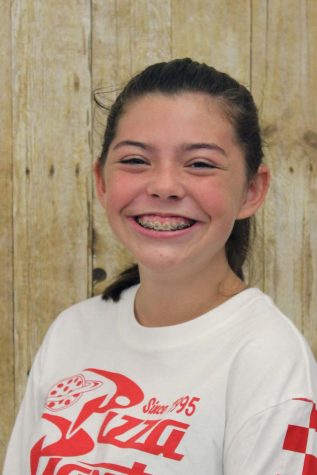 More stories from Lilly Burgess
National Custodian Appreciation Day takes place on Oct. 2 every year. On this day custodians and janitors are celebrated for keeping America's hospitals, stores, offices, museums, churches, and schools running smoothly and clean.
 In Freedom Area Elementary, students celebrated our custodians by making a banner thanking them for all the work they do. 
Ms. Nancy, one of the custodians for the elementary and middle schools, has been working here for 16 years full time and an additional two years of part-time. Some of the responsibilities that Ms. Nancy has includes, caring for her "children", or students. She does many other things that are not just cleaning such as doing the Relay for Life, helping students raise money or sell products, and just making sure students are having a good day. 
 "Every day is different when you deal with children."  One of Ms. Nancy's favorite things about being a custodian is getting to deal every day with kids. One of the craziest things Ms. Nancy had to do would have been when she had to participate in one of the Christmas skits and "twerk" with students. She said that her favorite memory of working here was when she received a Hope Award. She explained that it meant so much to her that students truly care about their custodians.
National Custodian Appreciation Day is an amazing way to take the time to recognize and thank our custodians and janitors.