Freedom Middle School supports breast cancer awareness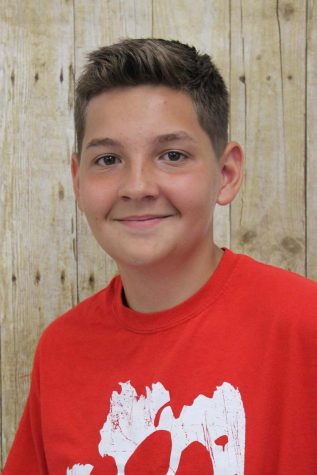 More stories from Christopher Denkovich
You haven't been feeling well the past couple of months, and you finally agree to go to the doctor. They do all sorts of tests and check-ups while you sit there and wait to find out what's wrong. The doctor sits you down and gives you the dreadful news you have breast cancer. This is a scenario that one in eight or 12% of women will face.
October is National Breast Cancer Awareness Month, a month solely dedicated to raising funds and awareness about breast cancer. Breast cancer is most commonly found in females ages 15 to 39 but can affect anyone, including males. In 2019, an estimated 268,600 new cases of invasive breast cancer are expected to be diagnosed in women in the U.S., along with 62,930 new cases of non-invasive breast cancer. Invasive breast cancer means it will spread to other parts of the body, whereas non-invasive will stay in the breasts. The American Breast Cancer Foundation stated that breast cancer death rates declined by 40 percent from 1989 to 2016. This progress is due to early detection.
Many Freedom families have dealt with breast cancer, including one family, the Gorajewski's. Troy Gorajewski, a fifth-grade student at Freedom Area Middle School, cut his hair in a ribbon shape to support his aunt, who was diagnosed with breast cancer. Gorajewski stated that he wanted everyone to know that breast cancer is a terrible disease.
Gorajewski also stated that his aunt having breast cancer affected his family greatly. 
"We were all scared that she might pass." Gorajewski's aunt lost her hair due to the disease but fought long and hard and beat breast cancer. 
There are many things you can do to support breast cancer awareness. Two ways to show support are to wear pink during October and donate to breast cancer charities. One charity is the American Breast Cancer Foundation. The American Breast Cancer Foundation is a national charity dedicated to providing educational resources, access, and financial assistance to aid in the early detection, treatment, and survival of breast cancer.
Another foundation that helps with funding for breast cancer research is the Real Men Wear Pink Foundation. Mr. Ryan Smith, Freedom Area Middle School principal, is a member of Real Men Wear Pink; he is part of a group in Pittsburgh of 18 professional men who help raise money and spread awareness for breast cancer. Smith is very dedicated to this cause due to a personal experience when his mother was diagnosed with breast cancer. Smith was also very proud to state that his mother is now cancer-free and happily living her life.
Freedom Area Middle School holds pink outs during Fridays in October to support breast cancer. Breast Cancer is a horrible disease and can greatly affect someone's life and family. Charities like the American Breast Cancer Foundation and Real Men Wear Pink can greatly reduce the struggle of paying bills, finding doctors, and helping your loved ones beat breast cancer.