New Sewickley community celebrates the 77th annual Big Knob Grange Fair
Hang on for a minute...we're trying to find some more stories you might like.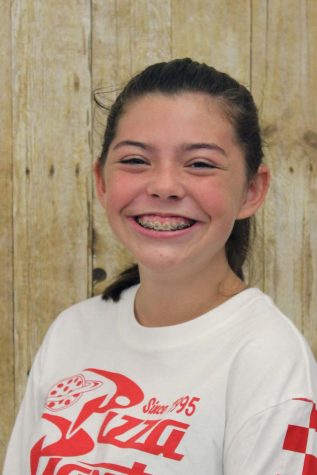 More stories from Lilly Burgess
The Big Knob Grange held the 77th annual Big Knob Grange Fair on August 27- 31.  On Tuesday, Aug. 27, the opening ceremonies were held with a performance by the Freedom 
"Big Red" Marching Band. Throughout the week, Freedom students showed art and animals. Other students and fair-goers could enjoy rides, food, games, special performances by bands, and, new this year, a haunted maze.
Tyler Pflugh, sixth grader, and Morgan Shaffer, eighth grader, are two students who showed animals at the fair. Pflugh showed rabbits, chickens, and turkeys. He has been participating in the fair for two years now. Every day at the fair, he makes sure to give his animals feed and water. Tyler also makes sure to change their bedding and empty the "sludge," or dirt from their water buckets.
Morgan Shaffer entered her horse, Scarlett, in the fair. This is her third year participating with Scarlett. To prepare for a show, Morgan has to get Scarlett out of the field, then brush her off. Next, she has to grab her tack, then she sprays Scarlett down with fly spray. After that, Morgan puts on her girth, saddle, saddle pad, and finally the bridle. Then, she puts on her gaming boots and heads to the arena. 
In conclusion, this year's Big Knob Grange Fair was a success, with agriculture, rides, special performances, games, and fun.