New School Resource Officers provide extra security for the school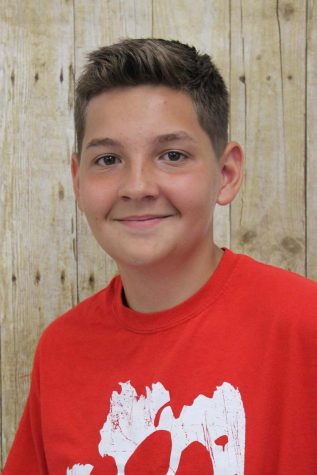 More stories from Christopher Denkovich
One of the many reasons the Freedom Area School District is safe is having a school resource officer or an SRO. Freedom introduced our first SRO, Officer Tom Liberty six years ago. As stated by Mr. Ryan Smith, Freedom Middle School principal, an SRO provides an extra sense of safety and support and can be used to teach valuable lessons about safety. Freedom Area School District has an agreement with the New Sewickley Police Department where the SROs are employed by the New Sewickley PD but help with Freedom security. They are all New Sewickley police officers and maintain standard police officer duties but still help out and provide security for the school.
 The office of the middle school's SROs are  located in the fifth and sixth grade wing in between  Ms. Ging's and Mrs. Moore's room. Officer Liberty's main office is now located in Freedom High School. This 2019-2020 school year the Freedom staff has introduced two new SROs, Officer Potts and Officer Vinson, Officer Vinson was positioned as security last year, and is now an SRO.
Officer Potts as been a part of the New Sewickley PD for five months. When he is not working for the school, Officer Potts does ordinary police work,  including watching for speeders, making sure cars don't pass school buses, and standard patrol. Some of Officer Potts's hobbies include golf and taking his two dogs on walks. Officer Potts has two dogs: a 2 ½ year old Pitbull and an 18 week old German Shepherd. Both of the dogs enjoy walks and love water.
 Over the summer, the Freedom Area Middle School has introduced some new security measures including a second SRO, cameras in the parking lots, and  the office now has a visitor window that cuts off direct entrance to the school until allowed in by the office. Thanks to Officer Potts, Officer Vinson, Officer Liberty, and all of the new security Freedom Middle School is sure to have a fun and safe 2019-2020 school year.