Four students represent Freedom at national academic games tournament
Hang on for a minute...we're trying to find some more stories you might like.
On Friday, April 26 through Monday, April 29, 2019, Freedom Middle School's Academic Games team competed at the Academic Games League of America (AGLOA) National Tournament. The 2019 tournament was held in Orlando, Florida at the Wyndham Orlando Resort. It was the fifty-third annual National Tournament. Four students from Freedom Middle School qualified to advance to nationals, by scoring in the top fifteen percent in two or more games at the local level. These students were Luke Snavely, eighth grader, Alexa Davis, seventh grader, and Alexa Hudak and Joanna Odebode, sixth graders.
Nationals took place on Friday, April 26 through Monday, April 29, 2019. The participants from Freedom took a flight on April 25 to the Orlando International Airport. Competitions started on Friday evening, although no one from Freedom participated that day. Students from Freedom competed in five games: Current Events, Equations, Presidents, Propaganda, and Theme. Davis and Snavely's team took third in Theme and Davis's team took fifth in Current Events. They both received a trophy for their achievement and Davis received a medal, also.
Luke Snavely, eighth grader and a four time Nationals qualifier, says he likes going to Nationals because there's new places to travel and different things to do. Snavely's favorite game is Propaganda because he likes learning the marketing schemes and it's fun to play. His memories were going to escape rooms with the rest of his teammates and winning an award in Orlando.
About the Writer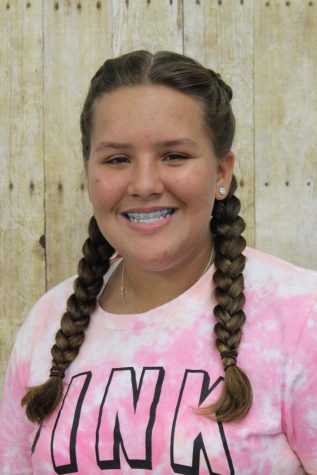 Alexa Davis, Editor-in-Chief
Hi, my name is Alexa Davis. I'm in eighth grade and I am the Editor-in-Chief for the Bulldog Barker. I've been in the newspaper for four years and...