Seventh grade students take trip to Chincoteague Bay Field Station
Hang on for a minute...we're trying to find some more stories you might like.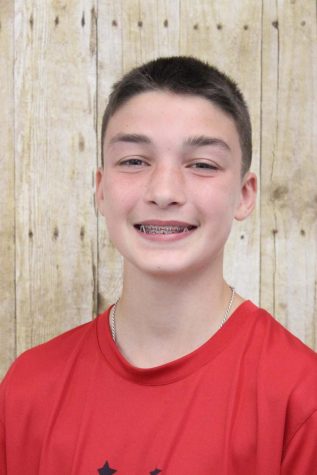 More stories from Dylan Scheel
Every year, seventh grade science teacher, Ms. Dawn Patosky, offers her students the opportunity to go to Chincoteague Bay Field Station on an overnight field trip. The Chincoteague Bay Field Station has been open for 51 years and was originally called The Marine Science Consortium. This field station was founded by Kutztown University, Millersville University, and East Stroudsburg University in 1968. Patosky has been taking her students on this field trip for the past 26 years. On this field trip, students do various labs and discover how coastal ecology plays a part in the world.
The field trip lasts four days. This year 20 students went on the trip, plus two chaperones and  Patosky, totalling to 23 people. These students and adults were on the trip from Wednesday, May 22 to Saturday May 26, 2019.
Wednesday, May 22
On Wednesday, May 22 the people participating on this trip left for the nine hour trip to Chincoteague Bay. Later that night when they were there, they had a lesson on what coastal ecology really is and the rules about being on the boat they would go on the next morning.
seventh grader Logan Bickerstaff says, "I enjoyed taking notes every morning for four mornings in a row."
Thursday, May 23
The next morning the students went to the intertidal zone of Chincoteague Bay and collected species that they would later observe. Later that day, they went on a boat trip and did tests on the water, such as checking the density and salinity of the water and how much dissolved oxygen was in the water. Also, they used a trawl to catch animals they would observe later that night.
Friday, May 24
On Friday morning, the students went to the salt marsh. At the marsh, if the students wanted, they could swim in the mud. In the afternoon, they went to the sand dunes and collected seashells and observed all the different types of shells that had discovered. After the sand dunes, they went to "Famous Pizza," which is a restaurant on Chincoteague Island. After dinner, they went to the beach and swam.
Saturday,  May 24
Saturday was the final day of the trip. In the morning, the students went to the Maritime Forests. Along the trail, there was a lighthouse which the students went up to the top on and took pictures. After the walk in the forest, the students went back to the camp and had one last lunch there. After lunch, the students rode back home after a great trip.