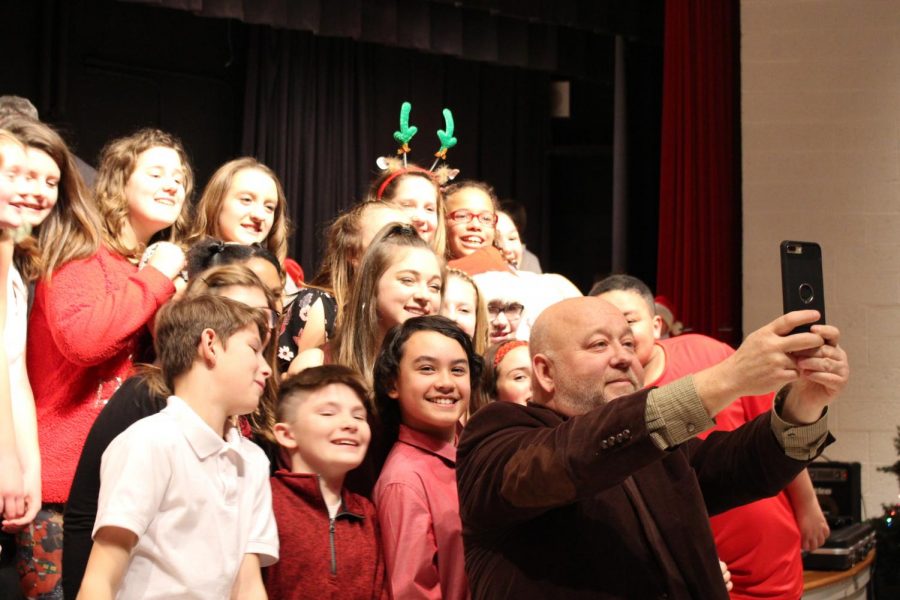 Joanna Odebode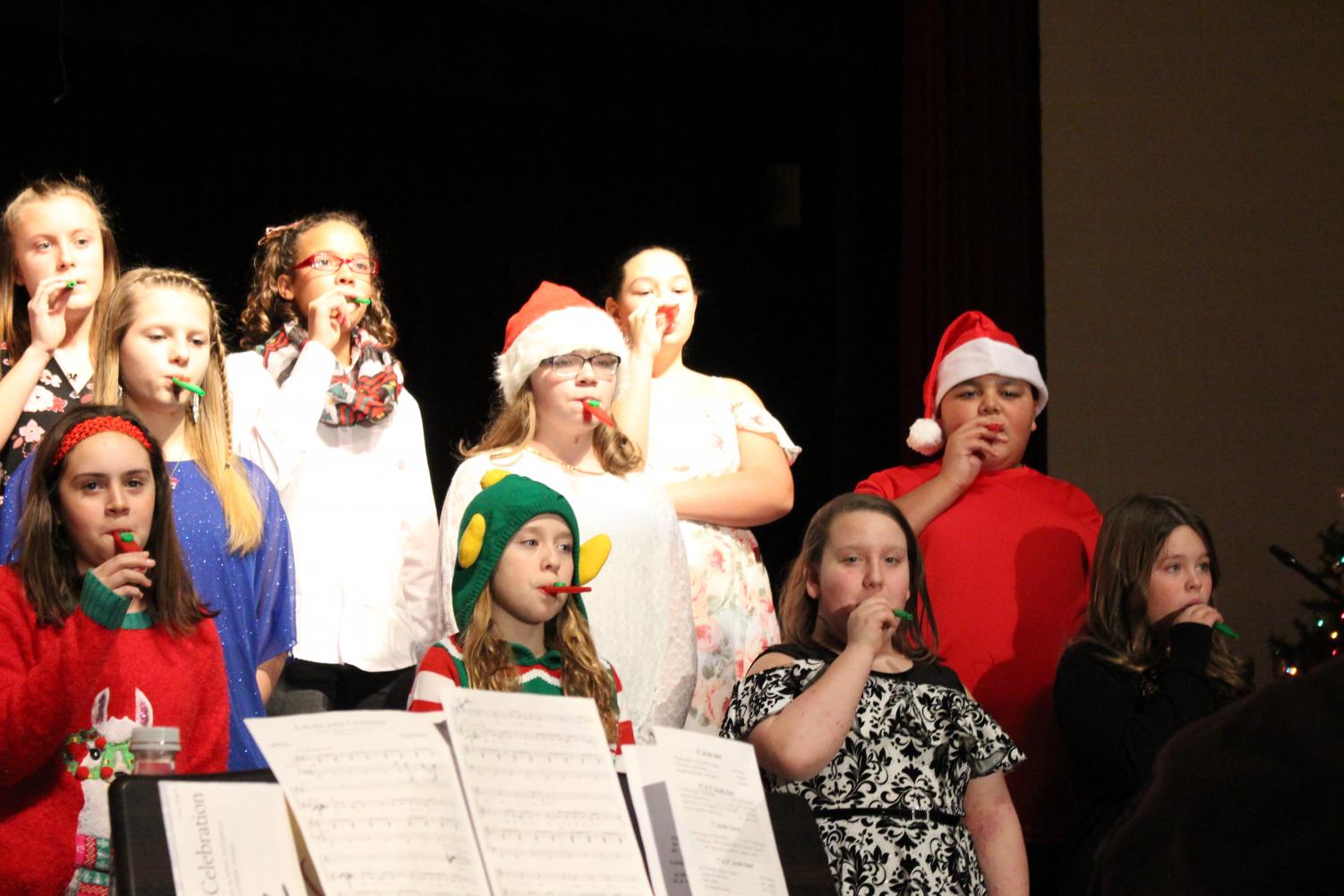 Joanna Odebode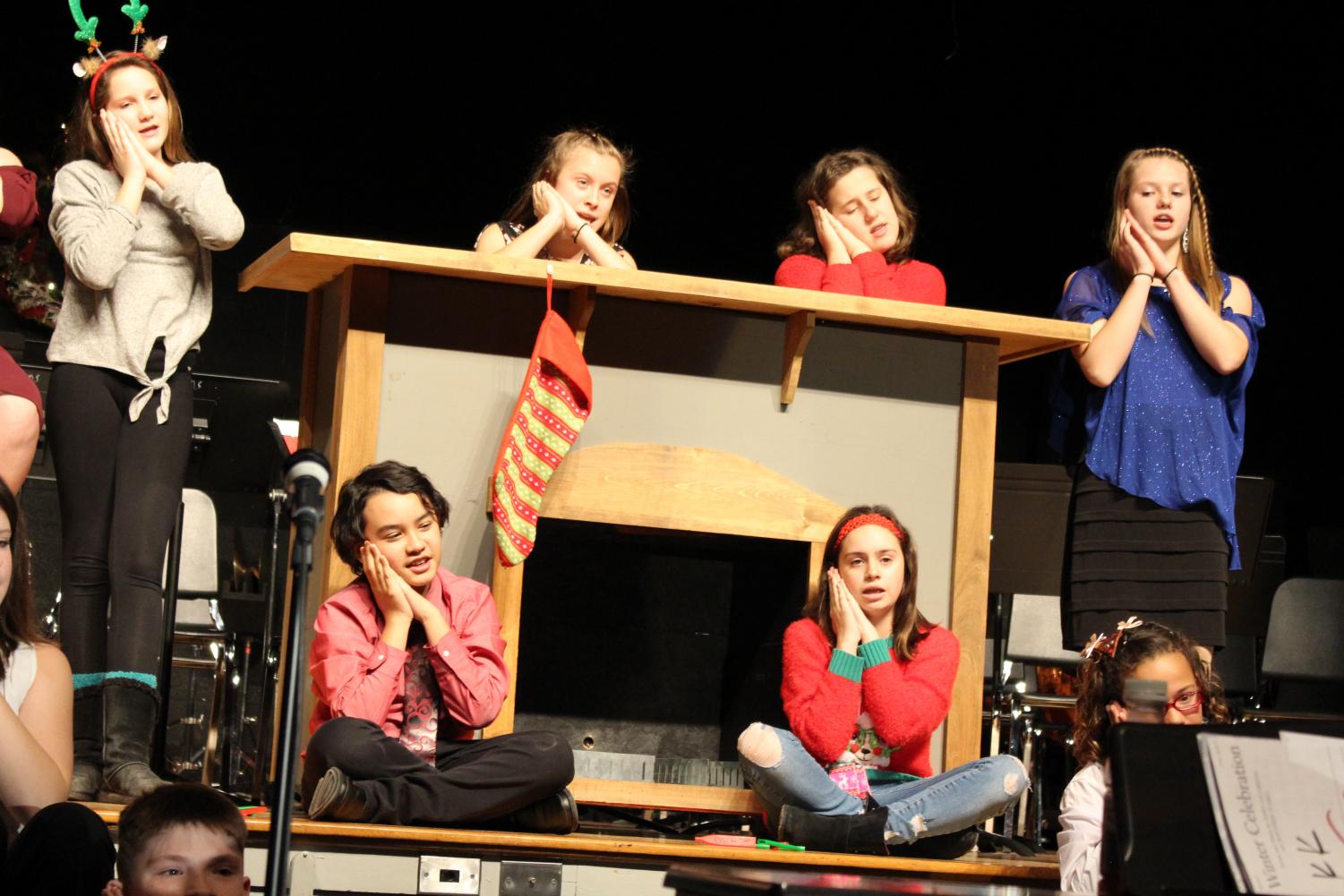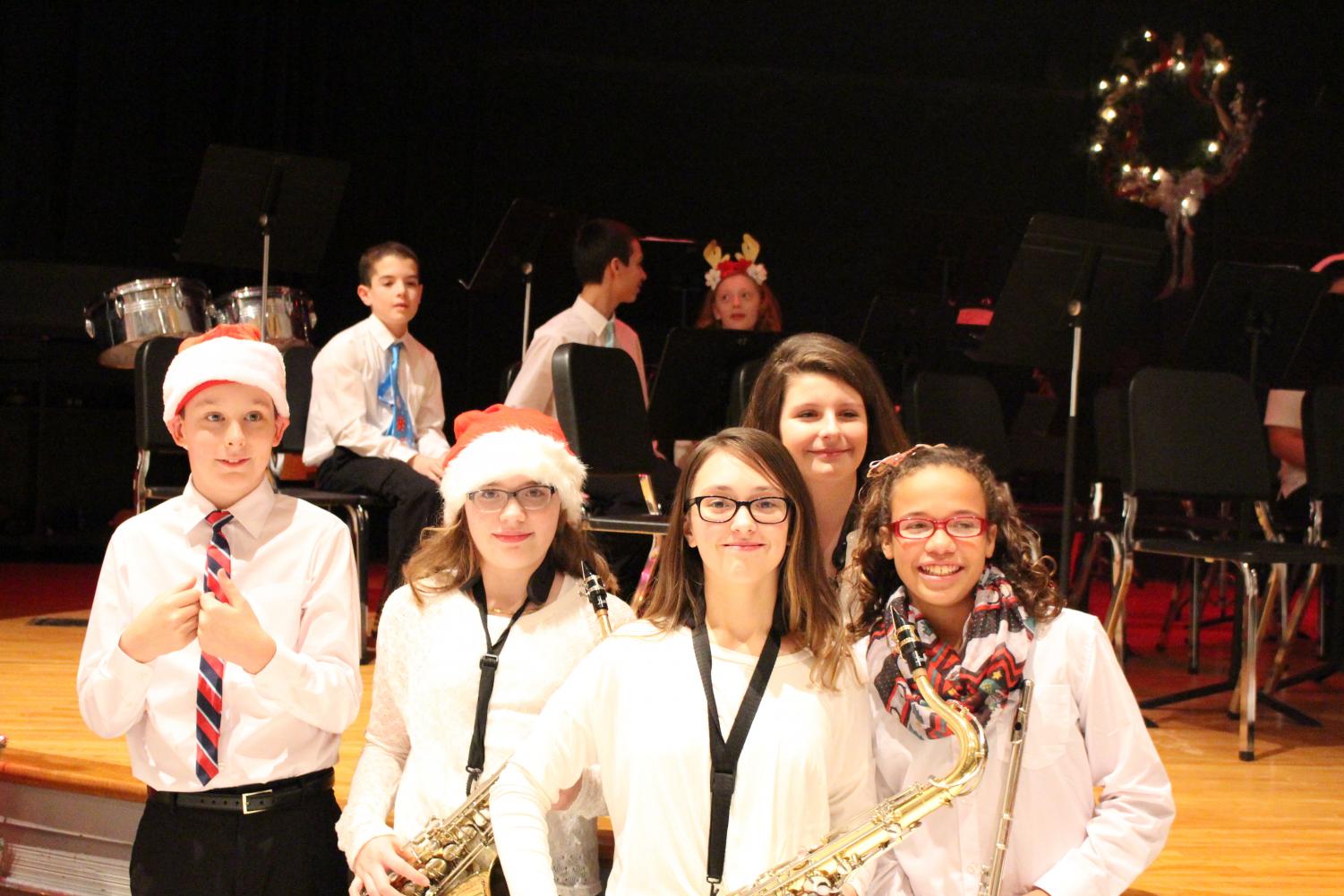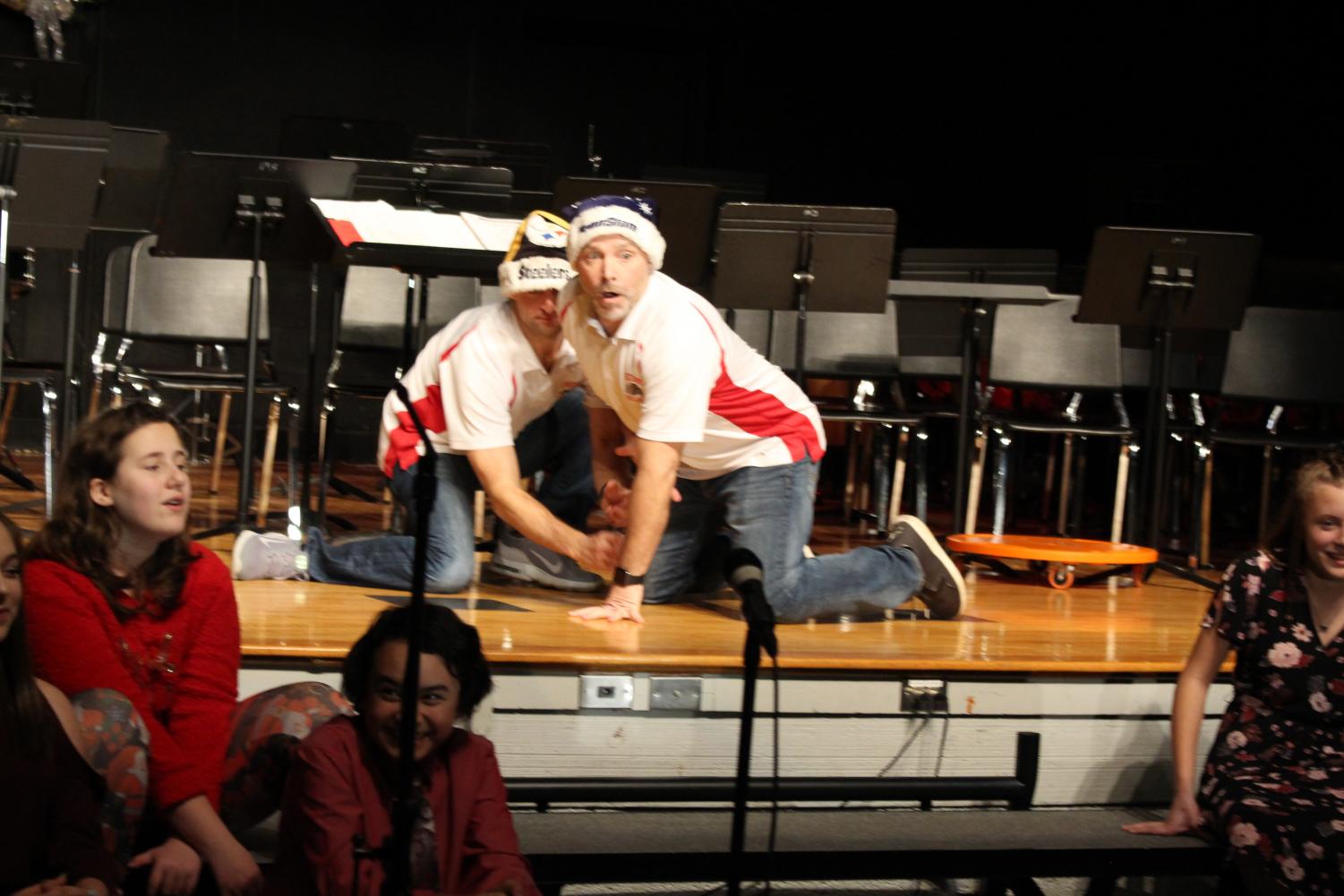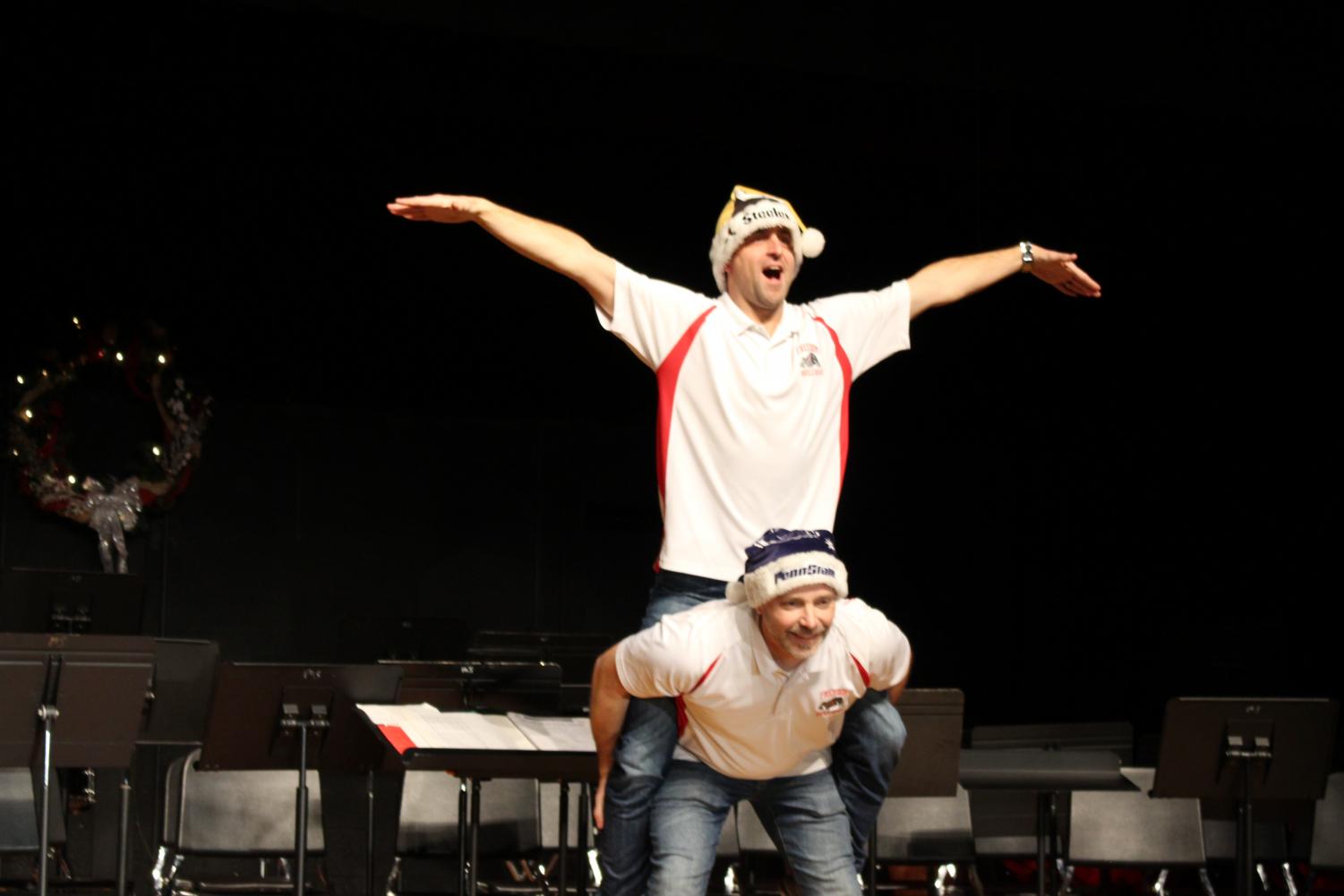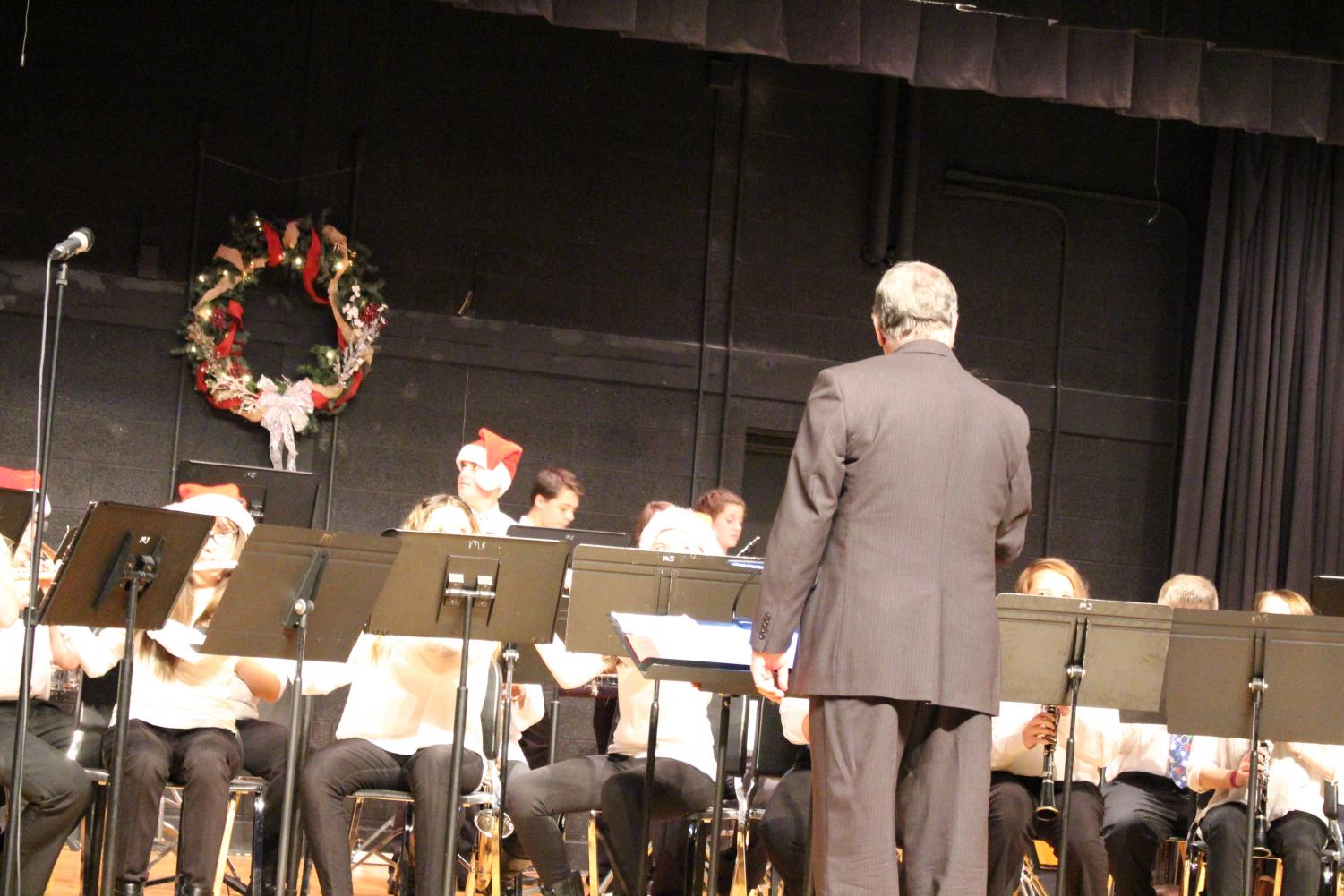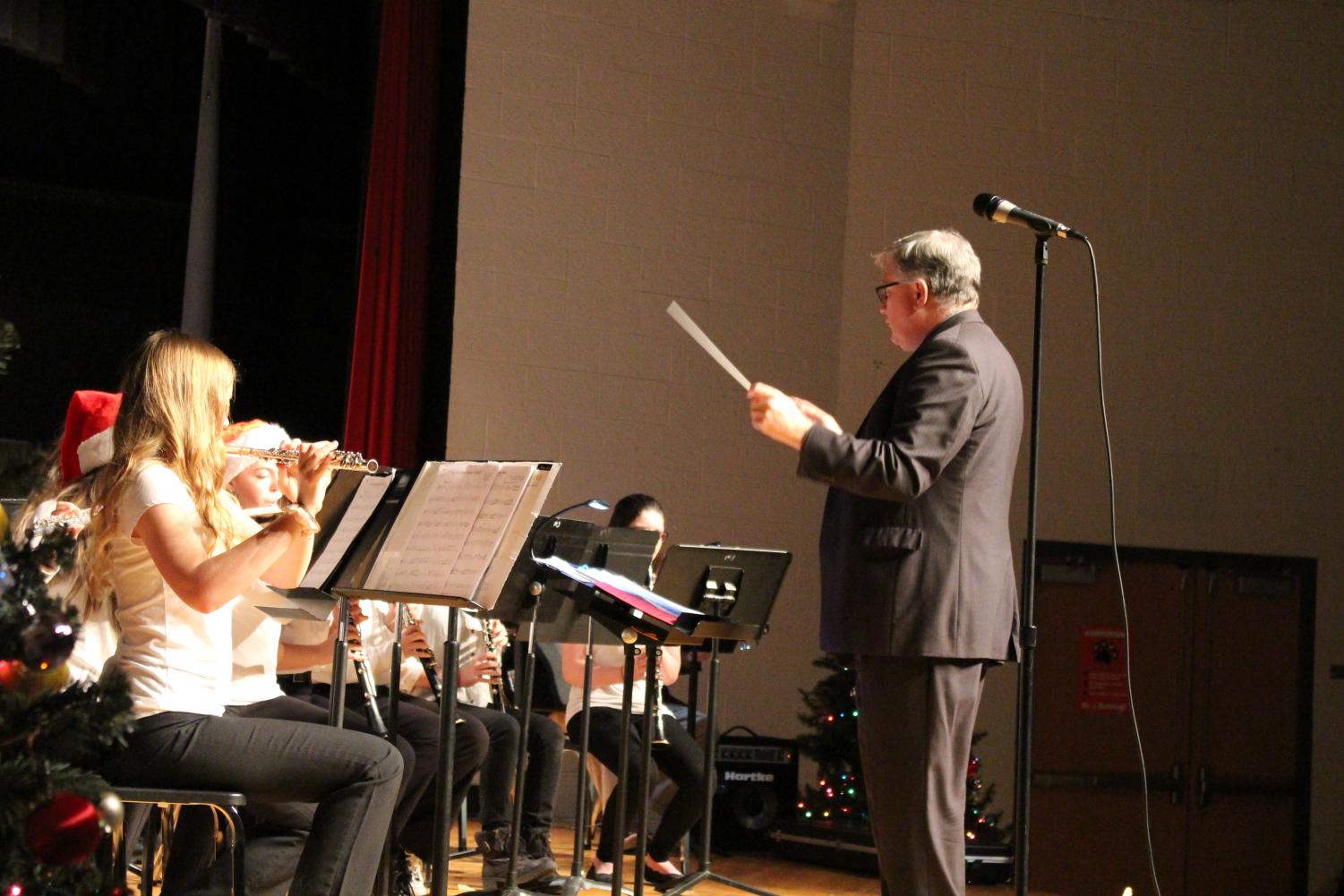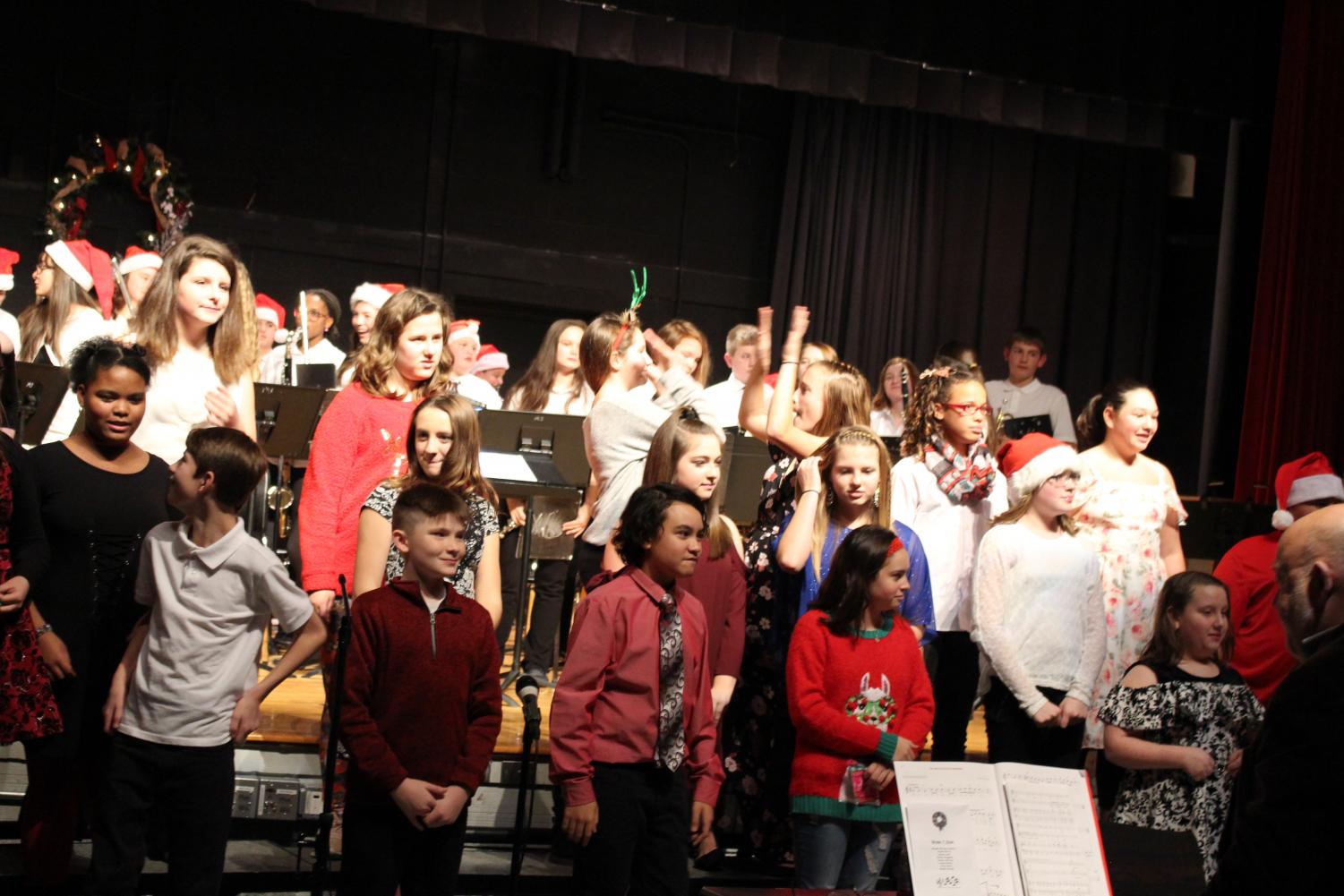 Last Wednesday, Dec. 12, Mr. Keith Kovalic, chorus director, and Mr. James, middle school band director, put on a show with the middle school band and chorus.  There were many musical classics that were both sung and played. The crowd enjoyed "Jolly Old St. Nicholas", "Frosty and the Hand Jive", and "Grandma Got Run Over by a Reindeer".
The concert was spectacular from start to finish. There were a few bumps in the concert, but they were pretty funny. The funniest was when Mr. James accidentally threw his baton into the crowd.  Everyone enjoyed the incident and then returned to more enjoyable music after the baton was returned. The concert also had a special guest, all the way from the North Pole was none other than Frosty himself. The kids were screaming and laughing with excitement.  Their favorite Snowman had come to the show.
Other special guests that evening were Mr. Ryan Smith, middle school principal, and Mr. Jim Culler, seventh grade geography teacher, performing "The Twelve Days of Christmas".  These gentlemen became an internet sensation with thousands of views on the video of their performance. Also, towards the end, after the last song, someone's grandma was chased around the auditorium by a reindeer.  The audience reacted with great surprise. What a very holly jolly concert at Freedom Middle School!