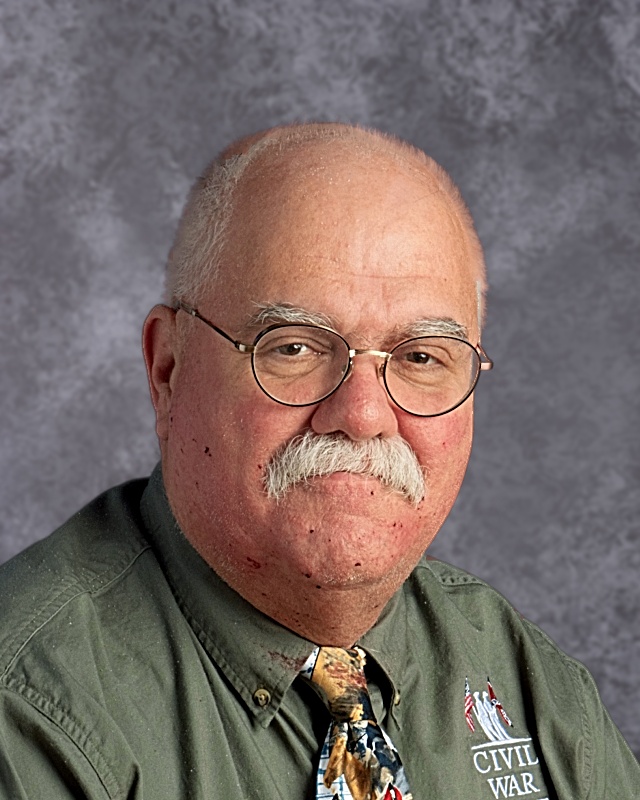 Photo courtesy of Lifetouch Studios
Mr. Peter Kappas was an eighth grade U.S. History teacher for 28 years. He passed away on Friday, Jan. 1 at the age of 58 due to COVID-19 complications.
Mr. Kappas had a huge impact in our district, being one of the most loving and respected teachers at Freedom. Mr. Kappas taught history, ran the yearbook, coached track and field, and came to as many home games as he could for every Freedom sport.
One of Mr. Kappas' best traits was how much he cared for his students. Teaching was a huge part of his life, and he did his best to watch every student succeed. He kept a very close relationship with all of his students on a personal level.
One of his many talents was opening stuck lockers. Whenever a student had a locker that wouldn't open, no matter what class they were in, everybody would look to Mr. Kappas to open it.
Mr. Kappas made connections with not just one but several different generations of students, even having  Mrs. Sarah Harley and Mr. Ryan Smith when they were in eighth grade at Freedom Middle School. One of Smith's favorite memories was when he was assistant principal of the high school and Mr. Kappas, "Fired off a shotgun without telling anybody and we had to put the school on lockdown for a short time." 
Mr. Kappas loved to teach history and cared about his students so much that he would do whatever he could to give them the best experience. Kappas was a dedicated member of the 63rd Pennsylvania Volunteer Infantry Regiment Company C, which was a war reenactment group that he cared dearly for and would use to help teach students about the American Revolution and the Civil War and to teach students about muskets.
"He was a true representation of what we are here at Freedom. He is a Bulldog," Smith said.
 The district suffered a lot with the loss of Mr. Kappas but we need to stick together as a community to honor him and everything he believed in.