Welcome Mrs. Timko
Welcome, Mrs. Timko!  She is a new teacher for eighth grade learning support.  She took over Mrs. VanDeCar's position and Mrs. VanDeCar transitioned to kindergarten.  Mrs. Timko went to Robert Morris University.  
 In her free time, Mrs. Timko enjoys running. Her favorite subject is ELA  and her favorite grade to teach is fifth. Mrs. Timko's favorite school lunch is tacos and if she was not a teacher she would want to be something in the medical field. She has a rescue cat named Bug. Her favorite book was "Holes", as of eighth grade.  
Mrs. Timko taught kindergarten before coming to Freedom.  Her favorite Halloween costume is when she was five and was a dice with her two-year-old cousin.  She likes working with kids and she used to be a cheerleader for football.  Mrs. Timko's favorite Halloween candy is Kit-Kats, and her least favorite candy is a Three  Musketeers candy bar.  Halloween is her favorite holiday because it is low-key and there is no pressure.  Give a round of applause to Mrs. Marrisa Timko! 
Welcome Mr. Brandt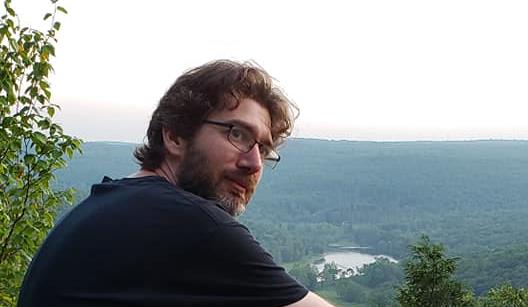 Submitted photo
Mr. Brandt is the new seventh grade science teacher.  He graduated from Slippery Rock University with a master's degree.  In his free time, he likes to go backpacking/hiking, kayaking, and going to hockey games.  His favorite teams are Pittsburgh Penguins, Los Angeles Kings, and Tampa Bay Lightning. He does not like the "thuggy" teams such as the  Washington Capitals and Boston Bruins.  
 In high school, Mr. Brandt decided to be a teacher. Having good teachers inspired him, but originally he had wanted to be a special education teacher.  He has been teaching math and science for nine years in middle school and loves sixth through eighth grade because the personalities of kids that age are great and he enjoys working with kids. 
  He has a dog named Emmet who is a "white fluffball." As a kid, he loved to dress up as Batman for Halloween, and his favorite Halloween candy is a kit-kat candy bar. Mr. Brandt's favorite holiday is Thanksgiving because he likes traditional Thanksgiving food. Welcome, Mr. Mathew Brandt!
Welcome Mr. Sansone
Welcome, Mr. Sansone!  He is a new teacher in Freedom.  He is a long-term substitute for Mrs. Meyer's class while she is on maternity leave.  Mr. Sansone graduated from Westminster College and had a major in special education.  Mr. Sansone has never taught before and his favorite subject is History. 
 He likes sports, especially football, baseball, and golf and in his free time, he likes to lift weights, play video games, and coach his nephew in flag football and baseball.  Mr. Sansone's favorite book is all three of the "Hunger Games" books.  His favorite school lunch is chicken patty.  
Mr. Sansone loves working with kids and if he wasn't a teacher, he thinks he would be an accountant.  Though Mr. Sansone does not currently have a pet, he used to have a dog named Reese.  You may be wondering why his name is Reese, it's because the dog likes Reeses!  His favorite Halloween costume as a kid was a power ranger. Mr. Sansone's favorite holiday is Christmas.  Congratulations to Mr. Nick Sansone!