Second intruder drill practiced by Freedom Area School District
On Friday, Jan. 10, Freedom Area School District participated in an intruder drill. These are very important for our safety at the school. Unfortunately in 2019, there were 45 total school shootings in the United States. These tragedies have taught schools that we need to take more precautions within the school. The state now requires intruder drills in schools. Intruder drills are important to the school because it constructs an idea for what we would do in an emergency, so we would have a plan. 
These drills can be very scary for students and teachers because it is a sensitive topic and scares some people to think about something like this ever happening in our school. The realism of these worldwide problems frightens a lot of students, teachers, and parents, but since the state wants students to feel safe at school the drills are necessary. Although, some people believe the drills are harmful to the students. 
NBC News says that the drills cause some kids' anxiety to increase rapidly. In some occasions, students are not warned about the drill so they end up sending texts to their parents with final goodbyes or get so nervous they do not want to show up to school the next couple days. This is an argued topic, but Mr. Ryan Smith, FMS principal, believes the drill is important to make sure staff and students are aware of surroundings and will know how to react. However, we cannot account for every situation which is probably the biggest problem we face with this drill.         
At Freedom, the students are warned about the drill beforehand, but we do not know exactly when it is going to happen. They do not want the students to be completely unaware of the drill because it can lead to students harming the person pretending to be an intruder, but they do not want to tell the students exactly what time it is going to happen because in a real situation we would not know it was coming. Smith explains that after doing the drill a couple of times, the amount of information given before the drill will be limited. 
Recently, the school remodeled the entry to help with the safety of our students and staff. Smith says it was a huge success because there are no longer visitors in the building until they are given approval. Overall, this drill is very important for the students and staff.  
About the Contributor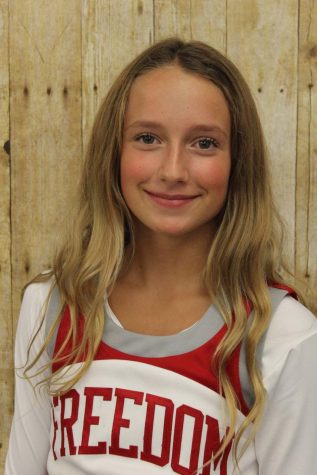 Madelyn Richards, Layout Editor
Hello, my name is Maddie Richards. I am in eighth grade and this is my first year as part of the Bulldog Barker staff. I joined newspaper because it would...