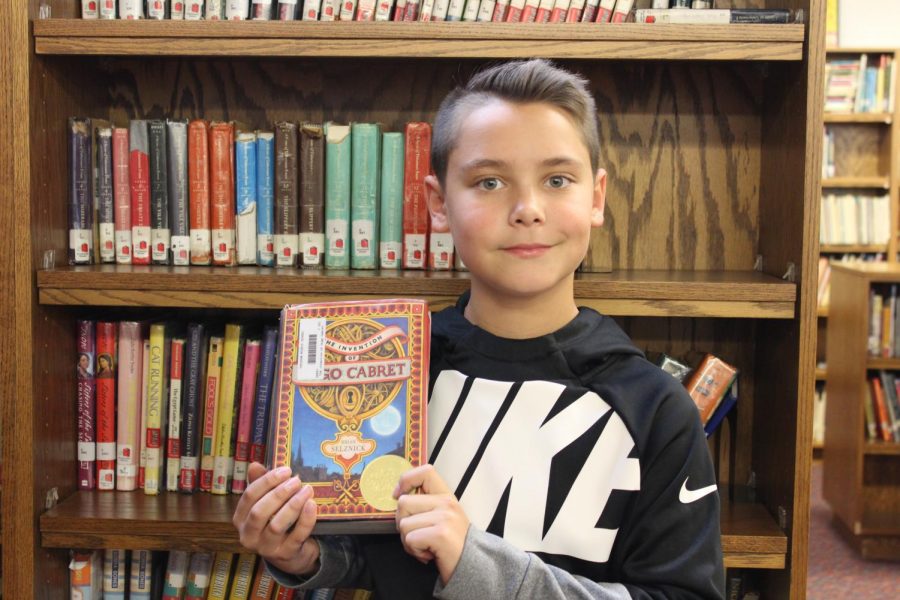 Mrs. Miller
Good, great, greatest book: "The Invention of Hugo Cabret"
This book is my personal favorite book, and it might be yours too. "The Invention of Hugo Cabret" is action-packed, fast-paced, and has over 200 beautiful pictures. There are plot twists around every corner, and it is exciting on every page. This book had me squirming in my seat.
This story follows the life of a young boy named Hugo Cabret. He lives in a train station illegally with no adult supervision. His father was an engineer who was killed in a fire. Hugo lived with his heavily alcoholic uncle until he mysteriously disappeared. Hugo must now run all the clocks in the train station by himself. His dad was making a machine that would draw a picture or a letter, but the letter or picture that it would make would be for Hugo. His dad was never able to completely finish it before the fire. Hugo gets into lots of trouble, goes to jail, and meets a girl trying to finish the machine. It was a whole adventure inside paper. The 200+ pictures really help tell the story, and they are beautiful illustrations.
The book is so fast and you have no idea what is going to happen next. I was eating it up. It was so fun to read and the pictures were stunningly good. "The Invention of Hugo Cabret" is 550+ pages of five star, ten out of ten action. I 100% recommend this book to anyone who happens to be reading this. 5 STARS!